---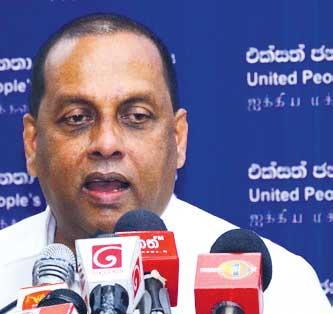 By Sandun A. Jayasekera
Power and Energy Minister Mahinda Amaraweera yesterday disclosed a tragicomedy involving the Ceylon Electricity Board (CEB) and the Lanka Electricity Company (LECO) in which the latter made profits by selling power generated by CEB while it incurred heavy losses supplying power to the entire nation.
The report sought by the minister prior to his inspection tour to LECO last afternoon revealed that LECO recorded a profit of Rs.2.9 billion this year by selling power at Rs.19 per unit and that it purchased a unit of power from CEB at Rs.14, thus earning a profit of Rs.5 per unit.

"The hilarious thing is that CEB's average cost to generate a unit of power is Rs.24. By selling power to LECO at Rs.14, CEB records a loss of Rs.10 per unit," a spokesman from the Power and Energy Ministry said.

The accumulated loss of CEB by December 2019 is Rs.85 billion and is forecast to rise further in 2020. LECO supplies power to consumers at Kotte, Kelaniya, Moratuwa, Panadura, Galle, Kalutara, Nugegoda and Negombo, catering to over 565,000 customers. CEB supplies power to nearly 5.5 million customers countrywide.