---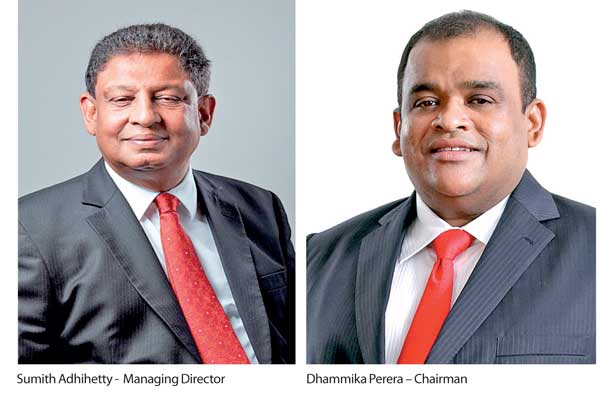 Business magnate Dhammika Perera-controlled licensed finance company, LB Finance PLC, made a June quarter (1Q17) net profit of Rs.911.7 million or Rs.6.58 a share up 18 percent from a year ago, supported by growth in its loans and leases albeit at a slower pace and inherently high margins.

L.B Finance which has an asset base of Rs.85.5 billion saw its loans and leases rising by 4.9 percent or Rs.3.5 billion to Rs.75 billion but the deposits declined.
During the financial year ended March 31, 2016, the company grew its loans and leases by Rs.15.5 billion – little under Rs.4 billion a quarter.

The deposits fell by Rs.900 million to Rs.52.5 billion. L.B Finance issued a Rs.2 billion, 5-year debenture in 2013 and it is coming up for maturity next year.

The net interest income rose by 13 percent year-on-year (yoy) to Rs.2.33 billion amid faster rise in interest expenses than the rise in interest income which demonstrates the pressure on margins when the interest rates rose.
The company said it had faced headwinds from low liquidity, higher cost of funds, volatile margins and slowdown in demand for vehicles.

Meanwhile the fee and commission income slipped 2 percent yoy to Rs. 265.2 million. Income earned from the company's trading investment portfolio also narrowed by as much as 58 percent yoy to Rs. 786, 000.
Provisions made for possible bad loans declined by as much as 90 percent yoy to Rs. 22.5 million.

The company's return on equity is as high as 33.61 percent but down from 39.40 percent a year ago.

The return on assets, a key efficiency ratio was at 4.32 percent, little down from 4.78 percent a
year ago.

Vallibel One PLC, the listed investment vehicle of Dhammika Perera, together with its subsidiary Royal Ceramics Lanka PLC held 77.83 percent stake in LB
Finance PLC.