---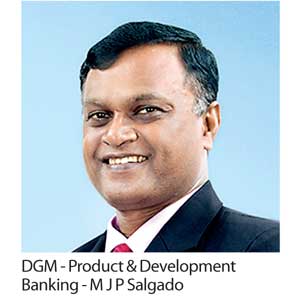 The Bank of Ceylon brings all its debit and credit card holders the best discounts in town to enjoy shopping with their loved ones during this season.

It is the time people celebrate with their families and friends, exchanging gifts to share the joy of the season. Now with special discounts from BOC, cardholders can do shopping and treat themselves and their loved ones while worrying less about their wallet.

The No.1 bank in Sri Lanka has partnered with many popular merchants to give attractive discounts to BOC card holders. Those offerings discounts including clothes and footwear sellers, electrical appliance merchants, child care products merchants, popular holiday resorts, mobile phone vendors, wellness centers, healthcare providers and insurance firms.
Very popular shopping centers are among these merchants, to name a few - Spring and Summer, House of Fashions, Coolplanet, signature, Adidas, Shirtworks, Fashion Bug, Hameedias, Choice park, Kumarans, Panthera styles and Rich Look Fashion. Many favorite holiday destinations such as Aliya, Kithala, Malu Malu, Wild trails and many more are offering exciting discounts to BOC card holders. Apart from mainstream shopping destinations online shopping vendors Mydeal.lk, mystore.lk and myfare.lk are also with BOC this season.

Understanding your life style, BOC credit card center has arranged an array of benefits along with the BOC credit card. It offers a free life insurance cover or permanent total disability cover (Gold card- Rs.100,000, classic card Rs.50,000), insurance cover during air travel (up to US$ 250,000 for platinum card holders), emergency hospitalization limit enhancement facility, 50 percent cash advance on availability of a credit limit once a month at any ATM, 52 days (maximum) interest free credit, supplementary card for 3rd party with a flexible limit, free SMS alert facility, easy installment plans at any merchant network up to 24 months, speedy credit evaluation for government servants, BOC customers, easy bill payment facilities and 24-hour customer care centre.

While on your shopping spree you do not have to go through the hazzle of carrying cash and risking your wallet, simply use the BOC debit card just about anywhere to pay shopping bills and at the same time be entitled for seasonal offers. Bank of Ceylon is the largest issuer of debit cards in the country. BOC Debit cards consist of 14 Plus, 18 plus, Kantha Ran Ginum, BOC Savings, NRFC account holders, Senior Citizens and Prestige Plus Professional Current Account holders and other personal current account holders as well.