---
Property valuation is a key area of interest and an important consideration in almost every real estate transaction. The following interview with W. Seniviratne, Former Chief Valuer, Valuation Department shares insights on the subject.




Q:

What are your takes on the movement of property prices over the past 10 years in Sri Lanka?
Overall, the past 10 years have witnessed an upward movement in prices except for the years 2007 to 2008. During this time, there was the global recession that led to a financial crunch and this in turn caused stagnation in the local property market, both in terms of prices and volumes of deal closures. However, we cannot also say that it was a time to pick up cheap properties as this too was not the case. People were not willing to part with their property at low rates. Perhaps they knew that the market would pick up again. What transpired for certain was that what happens in the global economy has a direct bearing on the local real estate market.


Q:

How has the return of peace to the island in 2009 revived the market?


With the return of peace in 2009, the market took on a noteworthy upward trend by 2010. However, it was not only a matter of regaining peace. What also had a significant impact were the policies adapted by the government that served to woo investors back to the island. In particular, we can note that the tourism sector has done very well because of positive government policies. What we see now is a transformation in the leisure property sector.
One land-mark deal worth noting is the sale of the Galle-Face and to Shangri-La for a high end hotel facility. This was an important signal to the international investor community because Sri Lanka had only completed smaller deals in the past whereas Shangn-La was over 800 perches of land in a prime location. This trigger renewed international and local interest and led to a boom in demand for leisure property in all parts of the island including for the East coast, Puttalam and Kalpitiya areas. Now, we have a much higher level of confidence amongst the investors.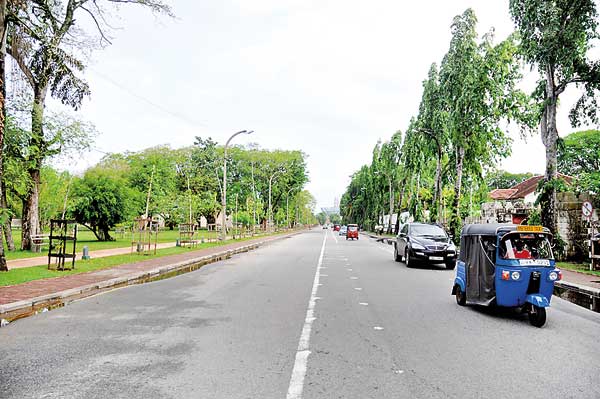 Q:

What do you think about the development efforts in the capital?


The work of the UDA is having a strong impact on and prices within the capital. Currently, a per-perch price of between Rs.8 to 10 million is normal in Colombo city. This would have been unimaginable in the past. We can also note that as a result of the restoration work that is being conducted by the UDA, residential land prices are also rising.
However, it is important to note that private land plot sizes in Colombo are much smaller than land plots owned by the state. The latter are largely owned and managed by the UDA who are also active in mobilizing investors.


Q:

What do you consider to be the key drivers of demand in the market?


One thing that we have noticed is the growing number of collaborations between locals and foreigners, including expats, for property development projects. It is true that the expats typically have more money for investment than the locals do. This fact combined with the global recession, especially in the west, has resulted in many looking at Sri Lanka as a better alternative for their investment. Where domestic investors are concerned, we find that despite interest rates that are high even by international standards, the local policy environment and a stable economy has sufficed to encourage the market.


Q:

What do you consider are the limitations on the supply side?


Public sector authorities like the UDA have a large stock of land and this accounts for some of the large plots in Colombo city and elsewhere. Therefore, we have to note that supply is essentially limited. The most preferred way to circumvent this problem is to build-up, vertically.
Another option is land-merging as they have done in Beijing where they have relocated lesser developed settlements to outer-city areas and developed high-rise apartments. We have already seen that the government has been willing to relocate a number of public sector agencies out of Colombo.
It can also be noted that building restrictions for tall buildings should ease with time. For example, until 2008, it was not permissible to build high-rise developments along the coastal side of Galle road without special permission. However, we are now operating under the New Zoning System that was introduced in 2008 which allows for tall constructions.
So, with rising demand and with restrictions in supply, prices will continue to accelerate. That is why real estate is considered to be one of the best investments.




Q:

Tell us more about your career?
I was in the Valuations Department since 1977, starting out as an Assistant Valuer and moving up to the highest position in this respected field in Sri Lanka.

(Courtesy: Changing Cityscape, Real Estate Market
Brief Issue-II)
(Pic by Indraratne Balasuriya)