---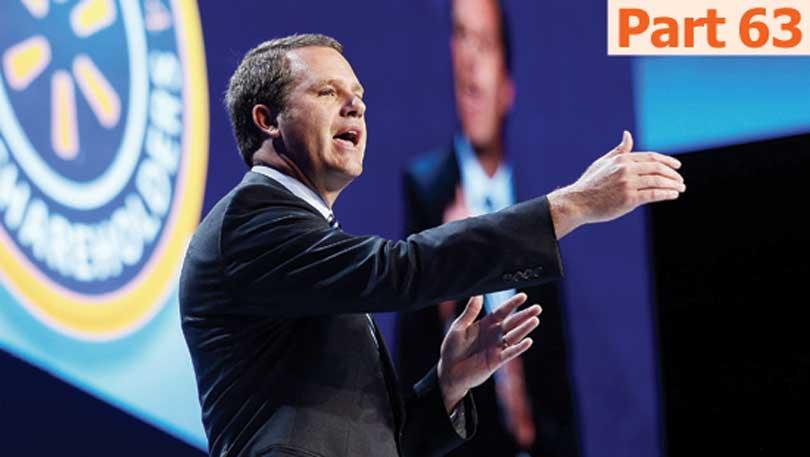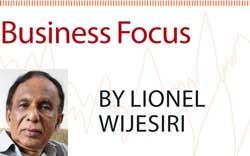 Carl Douglas McMillon was born on October 17, 1966, in Tennessee, USA and grew up as the eldest of three children. His parents moved the family to Bentonville, Arkansas, the home of Walmart headquarters, when McMillon was 16.

McMillon began working for Walmart when he was 18 years old during the summer holidays of his high school unloading trucks in a distribution centre. After high school, McMillon attended University of Arkansas, where he graduated with a bachelor's degree in 1989. The next year, as McMillon studied for a Master of Business Administration (MBA) from University of Tulsa, he called Walmart and told that he was interested in training to become a buyer when he completed his studies.

Soon after the degree, McMillon rejoined Walmart as an Assistant Manager at a Tulsa, Oklahoma store. After completing his MBA in 1991, McMillon moved to Walmart's Bentonville headquarters to join the buyer-training programme.

Originally in charge of buying fishing tackle, he later took on various roles as a buyer and a merchandiser, dealing in food, clothes, crafts and furnishings. He later worked as a General Merchandise Manager for Walmart's wholesale store division Sam's Club before taking an executive role at Walmart, overseeing toys, electronics and sporting goods, among other areas.
Walmart promoted McMillon to President and CEO of Sam's Club on August 4, 2005. It is Members-only warehouse club store selling groceries, pharmaceuticals, electronics and other goods in bulk with large discounts.

Under McMillon, the wholesaler emphasised marketing to small business customers. Additionally, McMillon incorporated what the Wall Street Journal called "treasure hunt" items that are limited-selection expensive premium items, such as diamond necklaces and wine vacations, for sale next to cheap bulk goods in an attempt to compete
with Costco.

Walmart officials moved McMillon from his role at Sam's Club to lead Walmart's international division in February 2009, replacing Mike Duke, who was promoted to CEO of Walmart Stores, Inc. Under McMillon, Walmart International focused on improving in existing markets, such as Canada, China, United Kingdom and the Americas. One area of particular importance to McMillon was integrating Walmart's "everyday low prices" model to these international markets. Under McMillon, the international division acquired a majority stake in South Africa's Massmart Holdings Ltd for US $ 2.4 billion.

During McMillon's tenure, Walmart International's sales growth outpaced Walmart US and grew to 29 percent of total sales company-wide. When McMillon first became head of the division, it comprised more than 3,300 stores in 14 countries. When Walmart announced it would move him to head Walmart Stores, Inc. in late 2013, Walmart International operated 6,300 stores in 26 countries.

Walmart announced on November 25, 2013, that McMillon would immediately join the company's board of directors and would replace Mike Duke as Walmart CEO effective on February 1, 2014, becoming the company's fifth Chief Executive.

McMillon took over the company at a time of slowing growth and increased competition from rivals, such as Amazon.com, grocery store chains Kroger and Safeway and discount chains of small stores. Within his first two years as CEO, McMillon raised wages for hourly workers in the US, boosted the company's commitment to e-commerce and revamped Walmart's executive team. While increased spending on labour and Walmart's digital offerings lowered short-term profits, McMillon argued that the moves would lead to happier workers and better customer service, as well as a better footing in a changing retail market.

In February 2015, McMillon announced Walmart would invest an additional US $ 2.7 billion in higher associate wages, benefits and training, including raising its lowest wage to US $ 9 an hour in 2015 and US $ 10 an hour for 2016. In January 2016, McMillon announced free basic short-term disability for full-time workers and a revised paid time
off programme.

McMillon made it a long-term goal of Walmart to increase investments in e-commerce, stressing a need to create a "seamless shopping experience". As such, he announced in 2015 that Walmart would invest US $ 1 billion on its online operations. Another goal is to improve the company's environmental sustainability and eliminate waste across the company.
Walmart also began rolling out an initiative to replace lighting in its stores in the US, UK, Latin America and Asia with LED lights for energy efficiency. In January 2016, McMillon said Walmart would press three of its main goals: supply the company with renewable energy, eliminate waste and promote sustainably packaged goods.
Forbes named McMillon to its World's Most Powerful People list in 2014, 2015 and 2016, where he ranked No. 29, No. 32, No. 27, respectively.

In August 2017, McMillon wrote a rebuke of President Trump's response to the violent protests in Charlottesville, Virginia, in an email to all employees and on the internal company website that is viewable by the public. The statement said the president "missed a critical opportunity to help bring our country together".

wIn September 2019, McMillon announced that the company would no longer sell ammunition used for handguns and military-style weapons. This policy update came as a result of the mass shooting that took place at a Walmart in El Paso, Texas, in August 2019. McMillon's actions to create a dialogue and take actions around the issue set a new precedent for how corporations and their leaders address these matters.

Walmart's shares have risen 29 percent this year. Walmart plans to place its giant brick-and-mortar stores at the centre of its strategy in early 2020 to take on its web-based retail rival Amazon.com Inc., Dow Jones reported a few days ago.

What lessons can we learn from Douglas McMillon?

In the company's annual letter to shareholders for 2019, McMillon shared some of the lessons he has learned in that time.

The first lesson relates to leadership and realising that you can't "lead from behind". "As a leader during transformation, you have to be out in front – show that you want to learn, be curious, introduce new ideas, ask questions," McMillon writes.

The next relates to risk – something Walmart has had to embrace to keep up in a rapidly changing retail environment. "There is no growth without change and there is no meaningful change without risk," McMillon writes. "So, get comfortable with an intelligent level of risk."

His third advice is about being forward-thinking and avoiding only making decisions in the moment. "We're playing the long game. Our priority is to position our company for long-term success," McMillon writes. "History has shown us that companies that focused too much on the short term were doomed to fail."

His fourth advice is to make your employees happy and comfortable. He comments on Walmart's employees, whom the company calls associates, as becoming more comfortable with Walmart's now-speedy pace of change and even leading the charge in some cases. "People will surprise you. Several times a week, I see or hear about something creative our associates have done," McMillon writes. "It's inspiring to see their ingenuity and pace. We've always said that our people make the difference. We're certainly seeing that today."

His final lesson he shared was related to trust. "As we strive to make our company better, we will also look for ways to build trust by communicating the good work our people are doing and its impact," McMillon writes. "Included is the work we are doing to strengthen our culture of integrity and improve our compliance talent, processes
and systems."

(Lionel Wijesiri is a retired company director with over 30 years' experience in senior business management. Presently he is a freelance journalist and could be contacted on lawije@gmail.com)