---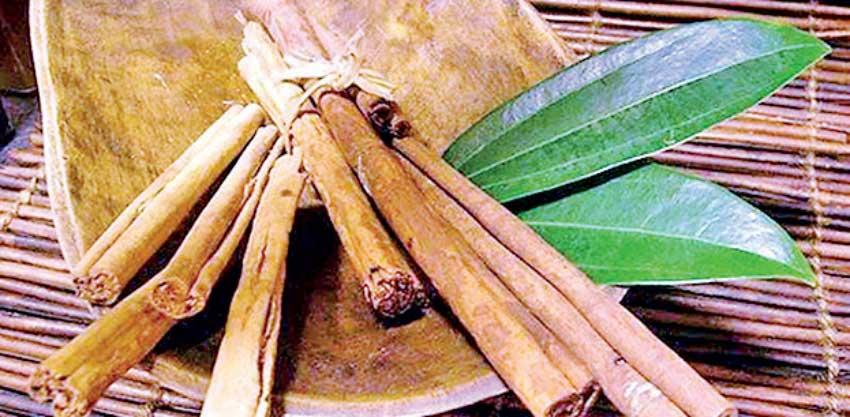 By Kumar Ranaweera
The advent of a locally manufactured tobacco-free cinnamon cigarette into the market stirred much interest and controversy in recent weeks.

This cigarette purportedly based entirely out of cinnamon was supported by the Ministry of Industries as an export venture, but some of its product have now been released into the local market.

Exploring export potential is a welcome measure for any Sri Lankan industry both in marketing and economic terms. However, the coming of anew unregulated cigarette into our domestic fold raises a number of legal and ethical concerns requiring deep deliberation from all stakeholders.

Legal status quo
Let us consider the ethos of the National Authority on Tobacco and Alcohol (NATA) Act No. 27 of 2006.It distinctly lists "to make provisions to discourage persons, especially children, from smoking" as a founding objective.

Consequently, came the ban on sales of such products and alcohol to persons under 21 years, graphic health warnings, ban on promotion and sponsorships, public place consumption bans and in 2016 cigarettes that are flavoured, coloured or sweetened.

The new cinnamon cigarette and its operating model thus far raises serious questions on all counts.

Accordingly, the law seeks to discourage the concept and act of smoking as a national policy especially amongst youth and children, and it is not restricted to tobacco. The NATA act provides alignment in section 38 paragraph 2, stating anything that is not a tobacco product but mimics a tobacco product should not be available in the market as the public could become used to habits surrounding tobacco smoking.

There is stern policy in place to discourage smoking. Consequently, when a similar product was proposed in 2017, NATA made representations against it and succeeded. It remains to be seen how the present regime will respond in this event.

Regulator makes a stand
Based on the above, NATA Chairman, Dr. Samadhi Rajapakse, had written to the Ministry of Industry, and Department of Ayurveda expressing his concerns, and further requested the said manufacturer to halt domestic promotion and sales of this cinnamon cigarette as it is in violation of existing laws.

Dr. Rajapakse clearly states his organization is not opposed in any manner to exploring export potential, but is only working towards safeguarding public health and youth of this country. He underscored the potential impacts of normalizing the habit or act of smoking to youngsters, and the dangers posed thus by this cinnamon cigarette.

The regulatory action led by NATA since 2006 saw Sri Lanka recognized as a Top 30 Framework Convention on Tobacco Control (FCTC) Country and fast-tracked to become a model top 15 country by the World Health Organization. How the advent of the new cinnamon cigarette impacts this development remains to be seen.

Currently, on one-hand we find the regulator pressing against the promotion of this product, and on the other the said manufacturer is publishing advertisements citing endorsements from the Ministry of Industry. What is imperative is that government and regulator take necessary steps to safeguard public health alongside state revenue. An ill-conceived plan will result in eroding public health at the illusory growth of revenue to the state.

Spotlight on operating method
The manufacturer of the cinnamon cigarettes has reportedly obtained approval from the Export Development Board and the Ministry of Industry for production for the purpose of export. The nature of export products is governed by laws and outlooks of intended markets. However, when that same product is released to the local market, it must come within prevailing rules and regulations of Sri Lanka. There needs to be a level playing field even amongst the most controversial of products to ensure the health and safety of our public.

This new product is marketed as a cigarette, and displays the same physical and consumption characteristics to a tobacco-based cigarette. Accordingly, it is conceivable the cinnamon cigarette too must fall within a band of excise as evidenced everywhere else in the world. There are strict laws in this country governing sales, consumption and promotion of smoking, and as a product that is 'smoked' for consumption, it is again conceivable this product must fall under the same band of regulations.

There is also extensive discussion with respect to branding adopted by the new manufacturer; with contention the trademarks are similar to existing popular tobacco-based cigarette brands. There is also extensive discussion over terming these 'ayurvedic products' as no such approval or evidence has been presented. In addition, where the law clearly bans the sale of flavoured cigarettes in Sri Lanka, how is it that a flavoured cigarette is making an entry into the market?

These are pertinent questions the government and its regulator must consider, and make relevant adjustments to the NATA act to suit what will become its policy. Concerns spread beyond the realm of the government and manufacturers, as retailers who sign-up to vend these products must carefulltconsider if they violating existing laws, as it could leave them exposed to parties with vested interests.

Decisions for government
The Sri Lankan government and regulators need to arrive at a policy-decision with respect to this matter, and the decision will place bearing on trade, health, revenue and other sectors in years to come.

Exports – especially value-added exports – must be promoted and encouraged, but there needs to be clear definitionof what percentage – if at all –isallowed to enter the domestic fray. In the event such approval is granted, how will they compete alongside similar existing products? What exemptions are given and why? What course do we charter when products affect health and safety of citizens? Can these be compromised in any manner for the sake of profits and revenue? What are our real revenue considerations when we potentially undermine the futures and safety of our youth? What are the messages that we as a nation are sending out to our peers on how we operate?

It is a fine line the state must tread, but the answers already live within passages of the NATA and Imports and Exports (Control) Acts.

How safer is it really?
A lot has been said this cinnamon cigarette is completely safe in contrast to a tobacco-based cigarette, but that science and measured outcomes do not yet exist. Furthermore, the United States Environmental Protection Agency, alongside a number of global institutions recognize that fine particles from wood smoke can cause respiratory diseases and trigger heart failure. The American Lung Association states that volatile organic compounds during wood-burning emissions can include harmful pollutants including gases that are carcinogens. So, what really is safe?

The answers and outcomes will soon be before us.
(An undergraduate, Kumar Ranaweera also serves as Research Assistant at a leading audit firm in Sri Lanka)