---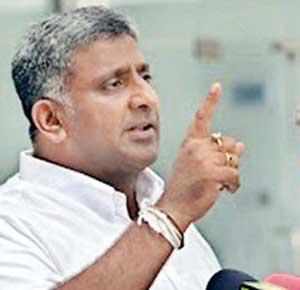 By Darshana Sanjeewa Balasuriya
The Election Commission was appointed to hold elections and not to postpone them and it is their responsibility to hold the General Election in accordance with the guidelines issued by the Health Sector, Minister Prasanna Ranatunga said yesterday.
He said that the opposition is trying to summon the old parliament not out of love for the people but to use parliamentary power to hamper the measures taken by the President and the Prime Minister. "The Election Commission was appointed to hold elections. The Commission's responsibility is to ensure that elections are held appropriately under any circumstances. As such, the Elections Commission cannot postpone the General Election.
All they have to do is consult the health authorities and prepare a mechanism to hold the election as scheduled," the minister said at a meeting with Minuwangoda Urban Council members. He said the Election Commission cannot undermine the democratic rights of the people because the commission was appointed to protect the voting rights of the people.

"According to the health authorities, no Covid-19 patients were found in the society for the past 15 days. We, as a government, have done everything we can to control the coronavirus," he said.