---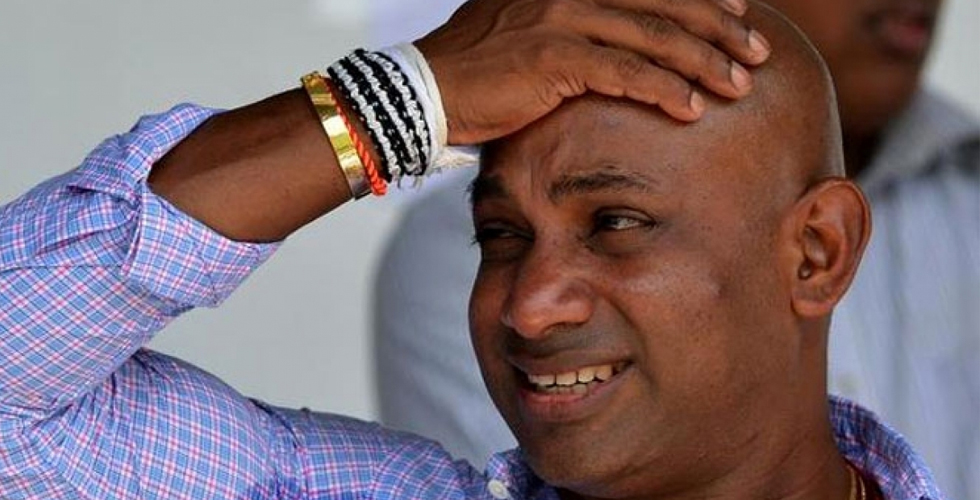 by Champika Fernando
National cricket selectors led by Sanath Jayasuriya handed over their letters of resignation following Sri Lanka's poor performance. Their resignation will be effective at the end of the current series against India.
Jayasuriya and Co were given a six months extension till December 31st this year by the Minister of Sports last month despite public pressure not to keep them on given Sri Lanka's current slide international cricket.
However, the ODI series loss to Zimbabwe (3-2) and Test (3-0) and ODI (India have currently taken a 3-0 lead in the five-match series) series losses to India put substantial pressure on the selectors to resign.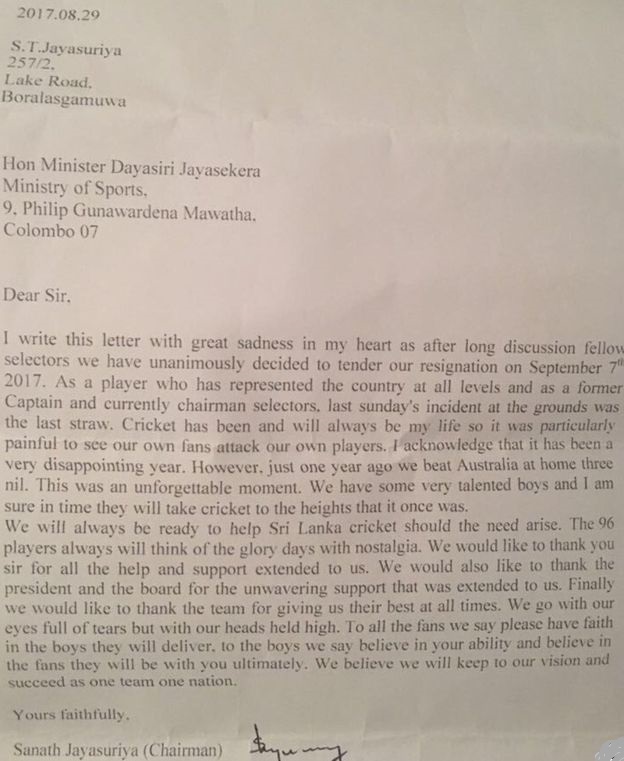 The selection panel comprises former Sanath Jayasuriya, Romesh Kaluwitharana, Ranjit Madurusinghe, Eric Upashantha and Asanka Gurusinha.
"Yes, we have resigned," Jayasuriya said after handing over the letter of resignation to the Minister of Sports Dayasiri Jayasekera. "We have done the best we could but just as everyone else, we are baffled by the poor performances of the team. It's more disappointing to see how fans have turned against their national team. This is when we decided to resign.
Jayasuriya who previously held the post from 2013 to 2015, was appointed once again in April 2016. Under Jayasuriya Sri Lanka over saw country's biggest achievement of Test cricket—a 3-0 win against Australia at home and also a Test and ODI series against Zimbabwe.
"I have done my best for the country," he said.
Since then Sri Lanka have been through a rough patch. They lost a Test and ODI series to South Africa, even though they won the T20 series wins against South Africa and Australia early this year, they only managed to draw their series against Bangladesh (Test, ODI and T20) at home. They also lost the ODI series 3-2 Zimbabwe at home, their first-ever series defeat to the minnows.