---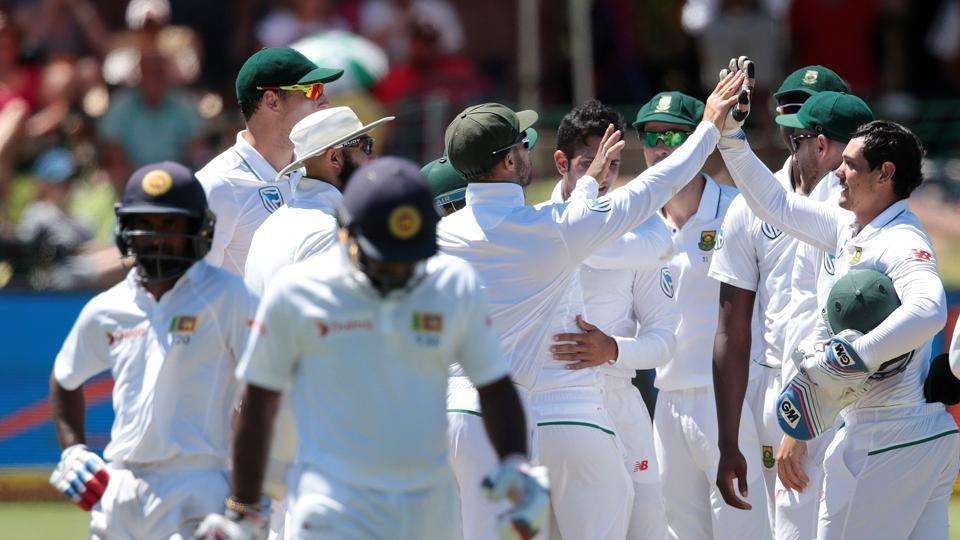 No spinner has topped the averages or led the wickets in any of the five Test series South Africa have played in Sri Lanka.
But' with South Africa's fast bowling stocks having taken a hit with Morné Morkel's retirement and injuries to Kagiso Rabada and Dale Steyn' the slow poisoners might have to shoulder more than their share of the burden when the teams tangle for the sixth time on the Asian island's slow surfaces in July.
Keshav Maharaj' that means you. The left-armer has played 20 Tests in South Africa' Australia' England' New Zealand and Zimbabwe among his 103 first-class matches.
But only one of those games has been on the subcontinent: Maharaj took 2/13 and 2/79 in a total of 46.3 overs for South Africa A against their India counterparts in Kerala in August 2015.
So the two Tests South Africa will play in Sri Lanka in July loom as both the biggest challenge and the biggest opportunity of his career so far.
If Maharaj brings to the task the calm head and resolute application he has shown to date' he will do what is asked of him and more.
But the rest of Faf du Plessis' attack remains a work in progress' work that will have to be completed in less than three months.
Rabada may make it back from his three-month lay-off with a stress fracture of the lower back in time to play in the series.
Shoulder and heel problems have taken Steyn out of 24 of the 29 Tests South Africa have played since December 2015' and he has been hurt in three of five he has played.
He will hope to prove his fitness in the one-day game and first-class match he is currently set to play — he could yet feature in more — for Hampshire in June.
Who's left? South Africa could do worse for a leader of the attack than Vernon Philander' and Lungi Ngidi and Chris Morris are also frontline options.
The cupboard is thus far from bare' which is no bad thing considering the equation of seam and spin South Africa have tried to balance in Sri Lanka in their 25 years of touring there.
Nicky Boje came the closest to besting South Africa's quicks there in 2004' when he matched Shaun Pollock's series haul of 10 wickets.
Thing is' Boje's average for the rubber was 41.9' or not in the same postal code as Pollock's 19.4.
Even so' Boje is South Africa's most successful bowler in Sri Lanka with 25 scalps' but that stands on the shoulders of the fact that he is also the team's most capped player there.
Their highest wicket-taker for South Africa in a single series in Sri Lanka is Brett Schultz' who claimed 20 — twice as many as Boje's best effort — in their first rubber there in August and September 1993.
All that connects Boje and Schultz is that both bowled using their left arms.
Boje was a finger spinner blessed with a tidy action that helped him focus on being a master miser rather than a torrid turner.
Schultz came roaring in to unleash his thunderbolts from an action ragged enough to do him as much damage as the ball could do the batsman.
Boje aside' the other South Africa bowlers who have taken Test wickets going somewhere slowly in Sri Lanka are JP Duminy' Pat Symcox' Paul Adams' Imran Tahir' Daryll Cullinan and Jacques Rudolph.
Make of that varying list what you will' but know that spinners have taken less than a quarter — 23.6% — of all the wickets South Africa have claimed there.
Know' then' that seam rules spin for South Africa' even in Sri Lanka.
Even Maharaj' clever oke that he is' knows that.
-timeslive.co.za