---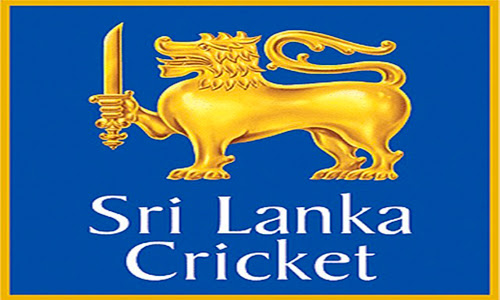 Imposed two-year ban on captains and one year on all others including both coaches
By Champika Fernando
Sri Lanka Cricket (SLC), yesterday, imposed bans on all 22 players and coaches of two teams found guilty of 'misconduct' and 'not playing to the spirit of the game' in a domestic match-fixing inquiry that ended recently.
Investigators looked into allegations that the outcome of the Premier B First Class match between Kalutara Physical and Culture Club and Panadura Sports Club at Surrey Village grounds in Maggona was fixed. The complaint was made by the Ports Authority Cricket Club. The inquiry recommended stern actions against all those found guilty.
Accordingly the Executive Committee of Sri Lanka Cricket which met last evening endorsed the recommendation of the Tournament Committee.
Accordingly captains of both sides -- Manoj Deshapriya of Kalutara PCC and Chamara Silva of Panadura SC have been suspended from all cricket related activities, including playing, coaching, administration, for two years with immediate effect. They also suspended all players involved in the game and the coaches from all cricket related activities for a period of one year. They also imposed a fine of Rs. 500,000 on each club in order to recover the match fees.
This means Kalutara PC will be relegated to Sara Trophy while Panadura SC will remain in Tier B as the match result was declare null and void.
However, it is interesting to note that administrators of both clubs--who are part of the current SLC Executive Committee--have been let off on grounds that there was no evidence against them.
The committee decision of the three-man probe committee was ex-prate as both clubs refused to give verbal or written submissions despite being given sufficient time to do so.
The investigators also recommended the Umpires Committee of SLC to take 'appropriate' action against the two umpires who had not acted with vigilance and in accordance with the laws of the game. Accordingly, the Ex-Co decided to conduct an inquiry against the match officials and take appropriate actions.
According to the 'Summary and Finding of the Disciplinary Committee', charges were levelled against 27 people, including scorers of both sides, on three counts. They have been found guilty on only one count owing to a lack of clarity on other two charges. However no suspensions were imposed on managers and the scorers.
Charge two is related to playing against the spirit of the game. The inquirers found all of them guilty of it and recommended appropriate punishments in accordance of Section 30 (c) of the SLC constitution.
Section 30 (c) says "Upon any misconduct being proved to the satisfaction of the Executive Committee of the SLC, the Executive Committee shall have the power to order the offending player to official, association or club; (i) to be suspended from cricket, cricket management or representation and/or from membership of SLC either 'sine die' or for the stated term. (ii) To be dealt with any such other manner as SLC may deem fit.
The first charge—the violation of rules and regulations of the tournament—has been dismissed due to erroneous framing of charges.
The third charge—the violation of Player Code of Conduct—was also dismissed due to procedural errors as well as misinterpretation of the tournament and/or MCC/ICC Laws.
During the third and final day of the controversial game, resuming from the overnight score of 180 for two in 45 overs, Panadura SC went on to post 423 all out in 68 overs.
Their final 243 runs came in just 23 overs at more than ten runs an over. In reply, Kalutara PCC posted 197 runs in their second innings in 22 overs at a breathtaking average of 8.6. That set Panadura a target of 165 in 15 overs which they achieved at 12 runs an over.
The decision was alleged to be preconceived so that Panadura gets promoted to Tier A in Premier League while Kalutara PCC had done enough to remain in Tier B without being relegated to Sara Trophy.