---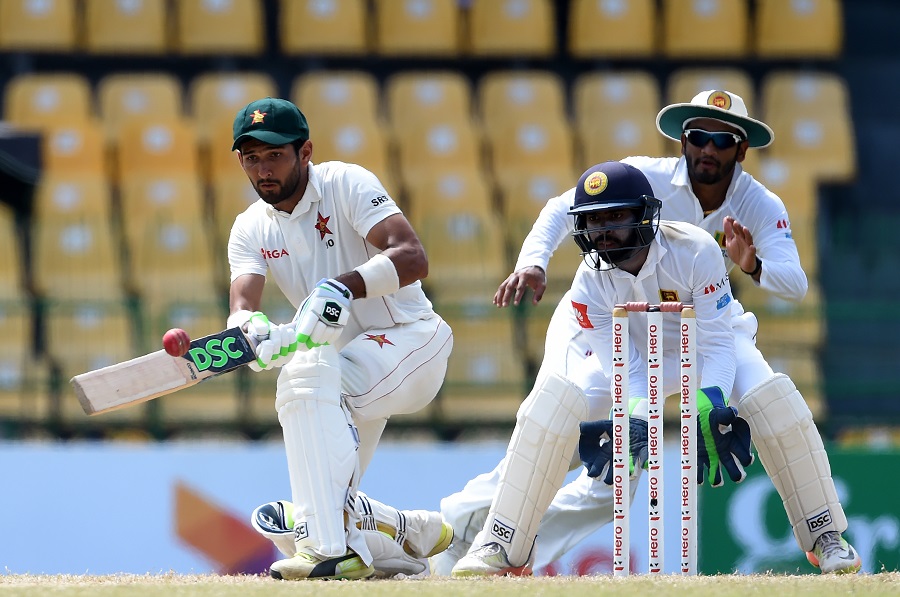 Sikandar Raza closed in on his maiden hundred and put Zimbabwe in sight of a first test victory against Sri Lanka on the third day of their only match at the R Premadasa Stadium on Sunday.
The touring side, who also won their maiden one-day international series against Sri Lanka which finished last week, reached 252-6 in their second innings at the close of play for an overall lead of 262 runs.
The 31-year-old Raza was unbeaten on 97 for his highest test score and has added 107 for the unbroken seventh wicket with Malcolm Waller, who remained 57 not out.
"Once the hardness went out of the ball, it obviously became a bit more difficult. I thought Raza played really well, as did Moor and Waller. But our guys were phenomenal. They did their jobs. I thought the quality of the fielding was superb. They stuck to their job. It hasn't been easy. But we'll get up again tomorrow morning, try to get a few quick wickets, and then chase a score," Sri Lanka Coach Nic Pothas commented after the match.

"It's changed quite a bit. Once the hardness went out of the ball today, it didn't seem like it did as much as yesterday. Yesterday and day one it spun. But at the end of the day we're playing in the subcontinent and wickets spin. You just need to come up with plans to score, and how you're going to get wickets. It hasn't been anything to write home about. Today it was surprising that it didn't do as much as expected, but we just need to find a way of getting wickets.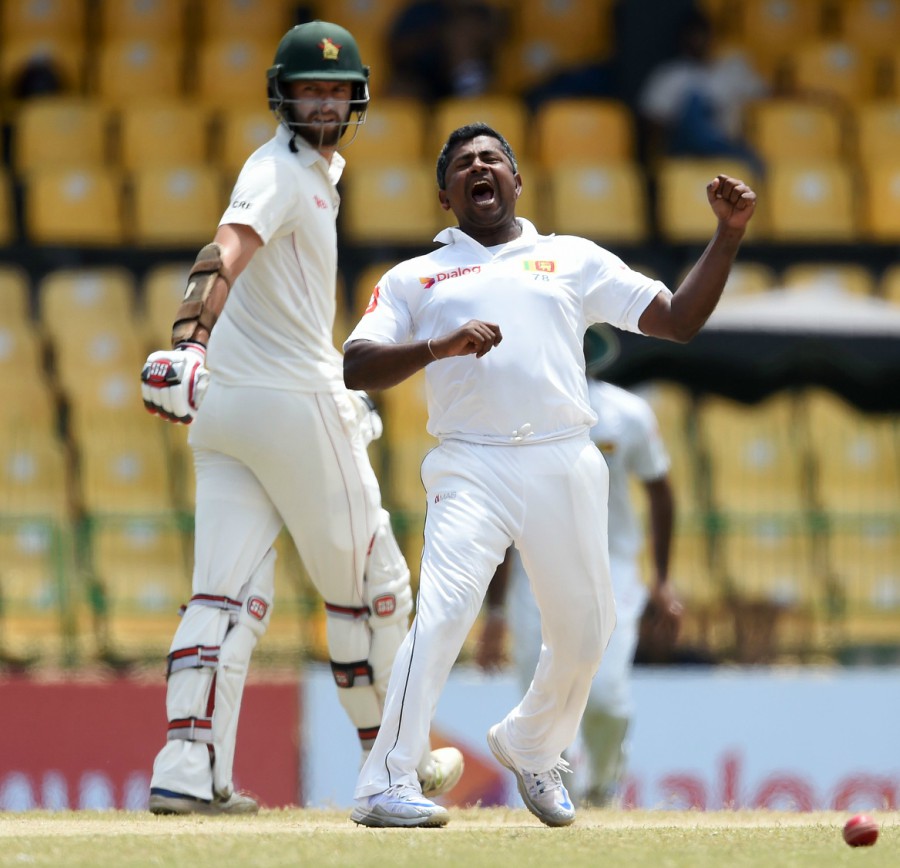 Sri Lankan spin spearhead Rangana Herath (4-85) had helped the hosts to reduce Zimbabwe to 59-5 at one stage but Raza and Peter Moor, who made 40, launched a fightback with a stand of 86 for the sixth wicket.
Pothas on Rangana Herath:

'That guy's a little genius. You've seen the condition he's in and you've seen that he's been running around in the field as well all day today, and the amount of overs that he's bowled. He's an absolute dream to have around. At 39, he's probably got another eight years left. Let's hope so.'
Earlier, Zimbabwe captain and leg-spinner Graeme Cremer (5-125) took his maiden five-wicket haul to help his side to restrict Sri Lanka to 346 after the hosts had resumed on 293-7.
Pothas on Zimbabwe:

"They have a quality support staff. They are battlers and fighters. I played against Zimbabwe a long time ago in South Africa. They're always going to fight and put up a good show. So it's not surprising.
Sri Lanka have been hampered by a left hamstring injury to all-rounder Asela Gunaratne, who has been told he needs a recovery period of up to 10 days and will not bowl or field in the remainder of the ongoing test. -Reuters
Sri Lanka 1st innings (Overnight: 293-7)
Dimuth Karunaratne c H. Masakadza b Tiripano 25
Upul Tharanga run out (Tiripano) 71
Kusal Mendis c Chakabva b Cremer 11
Dinesh Chandimal c Chakabva b Cremer 55
Angelo Mathews c H. Masakadza b Williams 41
Niroshan Dickwella b Cremer 6
Dilruwan Perera run out (Musakanda, M. Waller) 33
Asela Gunaratne b Cremer 45
Rangana Herath st Chakabva b Williams 22
Suranga Lakmal c&b Cremer 14
Lahiru Kumara not out 1
Extras (b-8 lb-10 nb-3 w-1) 22
Total (all out, 102.3 overs) 346
Fall of wickets: 1-84 D. Karunaratne,2-107 K. Mendis,3-116 U. Tharanga,4-212 D. Chandimal,5-226 N. Dickwella,6-238 A. Mathews,7-274 D. Perera,8-322 R. Herath,9-343 S. Lakmal,10-346 A. Gunaratne
Bowling
C. Mpofu 11 - 2 - 41 - 0(w-1)
D. Tiripano 10 - 1 - 38 - 1
S. Raza 18 - 2 - 60 - 0
G. Cremer 39.3 - 4 - 125 - 5(nb-1)
M. Waller 1 - 0 - 2 - 0
S. Williams 23 - 3 - 62 - 2(nb-2)
Zimbabwe 2nd innings
H. Masakadza lbw b Herath 7
R. Chakabva b Herath 6
T. Musakanda c Karunaratne b Herath 0
C. Ervine c Karunaratne b D. Perera 5
S. Williams b Herath 22
S. Raza not out 97
P. Moor c sub b Kumara 40
M. Waller not out 57
Extras (b-4 lb-7 nb-1 w-6) 18
Total (for 6 wickets, 68 overs) 252
Fall of wickets: 1-14 R. Chakabva,2-16 T. Musakanda,3-17 H. Masakadza,4-23 C. Ervine,5-59 S. Williams,6-145 P. Moor
To bat: G. Cremer, C. Mpofu, D. Tiripano
Bowling
Suranga Lakmal 9 - 0 - 28 - 0
Rangana Herath 23 - 2 - 85 - 4
Dilruwan Perera 21 - 1 - 69 - 1
Lahiru Kumara 11 - 3 - 43 - 1(nb-1 w-2)
Kusal Mendis 4 - 0 - 16 - 0