---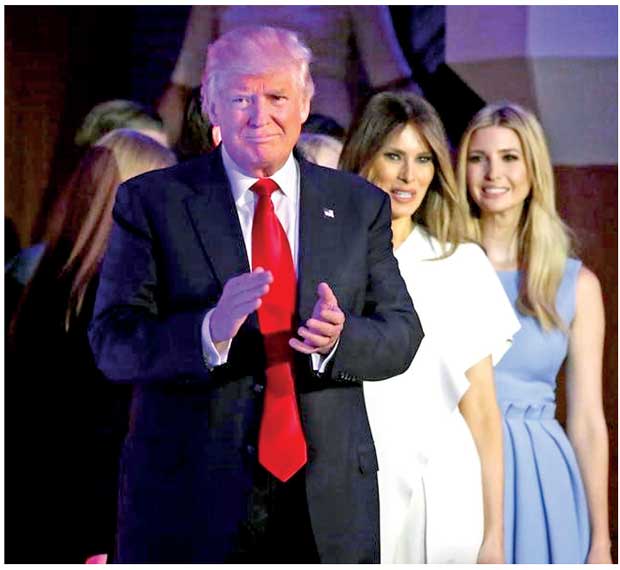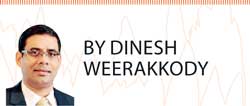 Many people like me watched the political circus in the US elections on CNN almost daily, purely for entertainment. Even when I got a one second introduction to Trump in July in New York by a former US Treasury Secretary, I did not try hard to even get a selfie with Trump. So, when 70-year-old Donald Trump, the real estate developer and reality TV star, a Republican, who has never held public office, defeated Democrat Hillary Clinton after a punishing campaign that exposed searing divides in the American public.
The world was shocked. A well-known global news magazine had already printed the cover page with Hilary's picture based on the exit polls. Many global leaders expected Hilary Clinton they had met many times to win very easily based on the regular polls and exit poll results. How did they get it so terribly wrong?

Donald Trump
The man 61 percent of Americans said was not qualified to be president was firstly able to capture the Party of Abraham Lincoln with the largest turnout of primary voters ever and next shocked the world by beating Hillary Clinton despite losing the popular vote by around 200,000 to become the 45th President of the USA. Never has a candidate inflicted so much wounds on the nation's ruling class from which it may not recover in a hurry.
Bush I and Bush II, Mitt Romney and the GOP nominees were all dismissed by Trump as morally and temperamentally unfit. Yet, most Republicans voted for Trump and he drew the largest and most enthusiastic crowds of any GOP nominee in recent memory. Not only did he rout the Republican elites, he ridiculed their agenda and repudiated the wars into which they plunged the country.
Trump did not create the forces that propelled his candidacy. But he saw a working-class revolution in the offing and recognized the waves and plugged into them. Further, he unleashed a gusher of nationalism and populism that will not disappear for a long time. Whatever happens from now on, there is no going back now for America and Donald Trump.

Exposed
The Trump candidacy exposed what seems an unbridgeable gulf between the ruling class and the country. He said publicly John McCain was no hero, that some Mexican illegals are "rapists". He mocked a handicapped reporter. He called some women "pigs". He wants a temporary ban to Muslim immigration. He once engaged in "fat-shaming" a Miss Universe, calling her "Miss Piggy" and telling her to stay out of Burger King. He allegedly made crude advances on a dozen women.
While such "statements" are normally fatal for candidates, Trump's followers stood by him through them all and delivered a stunning victory for him. Why, in spite of all this, did Trump's support endure and finally win the election? Why did the American people who cherish decency and liberty not react as they once would have and dump Trump from the race?

Reasons
Firstly, Donald Trump had a knack for making himself the centre of the conversation -- for good and for the bad. Secondly, Trump pressed forward with a message that he could "make America great again". That found resonance in a portion of the electorate anxious and angry about economic, cultural and social upheaval. His rhetoric on immigrants, Muslims and minority groups also energized fringe groups outside the political mainstream.
While Mrs. Clinton and her advisers had taken for granted that the traditional states would stick with a Democratic nominee and that she could repeat President Obama's strategy of mobilizing the party's liberal coalition, largely overlooked the blue-collar, white and working-class voters, who felt that the promise of the United States had slipped their grasp amid decades of globalization, trade deals, wars and multiculturalism. In addition, Hillary Clinton got stuck over her emails.

Going forward
Uncertainty abounds as Donald Trump prepares to take office in January. His campaign featured a shape-shifting list of policy proposals, often changing hour to hour and from day to day. His staff was in constant turmoil. Most people in the US and abroad are unsure about what he truly believes, therefore for a start, he would need to tell the world what his values are and unite his country. He himself in his victory speech said, "It's time for America to bind the wounds of division and I pledge to every citizen of our land that I will be President for all Americans."
In the final analysis, Trump's victory is a clear message that when disillusioned voters are pushed to the wall they are willing to take a chance to go with an untested leader or even an unconventional person outside the regular establishment to champion the rights of the economically downtrodden and hardworking people.
(Dinesh Weerakkody is a thought leader)