---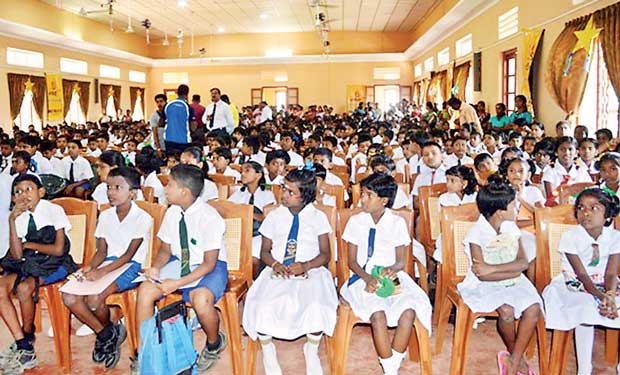 SANASA Development Bank has organized an island wide Lakdaru Scholarship Seminar Series for grade 5 students.
This will be carried out as a CSR project and few of the seminars will be from Tamil medium too. Three seminars of the series were held on 2nd July and 6th July at Jaffna, Anuradhapura and Horana respectively.
In parallel to the Scholarship Seminar Series, there's a separate seminar for parents regarding skills and attitudes of children and child philosophy. During the seminar, there is an opportunity to open Lakdaru accounts. Special features of the Lakdaru account includeattractive gift schemes and a free hospitalization cover.
Gift schemes are very popular among children which offers based on savings slab.One of the attractive gifts is the world map which enriched with bundle of information about the World in a very simple format. This is in high demand among children as well as their parents. Moreover, SDB Lakdaru offers an attractive 1 percent additional rate of interest than normal savings.
Free hospitalization cover up to Rs.50, 000 is popular especially among parents which assist in taking care of their children's health.
Similarly, SDB offers up to Rs.50,000 worth of cash rewards for children who qualify with higher marks on their educational exams - grade 5 scholarships exam, O/L and A/L examinations.