---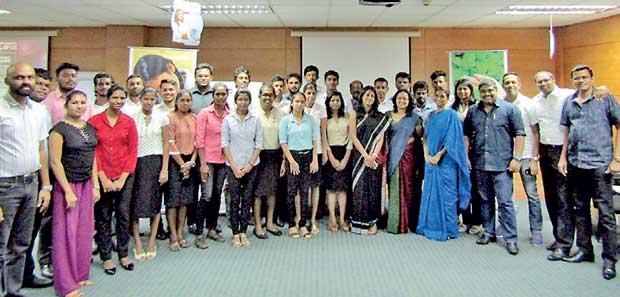 Nations Trust Bank together with the University of Colombo Alumni Association has commenced a three-year engagement to conduct Personal Effectiveness Workshops for undergraduates of the University of Colombo.

Recognizing the importance of emotional intelligence, interpersonal communication and personal resilience to be effective in the working environment, the bank has sought the support and expertise of Bridge Partnership, an international leadership development consultancy.

The first workshop under this programme was conducted recently at the NTB's Hive Training Center with 27 participants representing Faculties of Arts, Management and Science from the University of Colombo.

Participants were introduced to several techniques that they could use to maintain a positive mindset when faced with challenging circumstances and role plays were conducted for the students to internalize these techniques.

Bridge Partnership Consultant Keshini Jayawardena was the main resource person for the workshop and was aided by members of the bank's senior management team, who over the following three months will act as mentors to these students and help them envision and pursue their career aspirations. Aimed at students who would be graduating in a year's time, the programme hopes to ensure a smooth transition for final year students from university life to their career.

Expressing the thought process behind the programme and Nations Trust Bank's emphasis on empowering the next generation through education, CSR Head Theja Silva said: "The final year of studies for an undergraduate can be a year of trepidation as they worry about their final examinations but also what is to follow in terms of their career after graduation. Job exploration and an early career can be quite challenging and in order to succeed, it is important that these students have a positive mindset to develop skills in problem solving and communication. Therefore, when the Alumni Association of the University of Colombo approached us on a possible partnership, we felt that we could add value to this partnership by bridging this gap and offering our senior management team's support as mentors."

Further elaborating on this partnership, University of Colombo Alumni Association President Rajeev Amarasuriya said: "Through this partnership, selected students would benefit from a top notch programme developed by a world-renowned consultancy group. This is a great opportunity and the Association commends Nations Trust Bank for their participation and appreciates the facilitation of its programme by spearheading value additions for these students."