---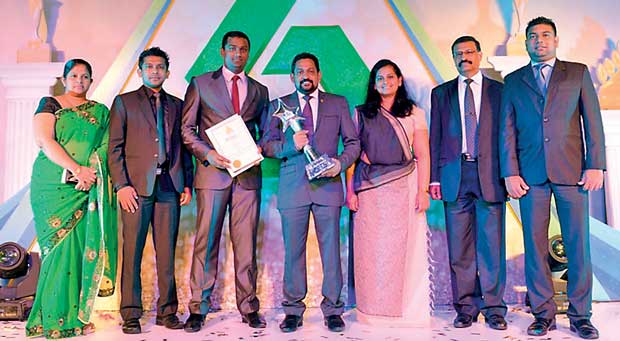 Ceylon Biscuits Limited (CBL)'s flagship brand Munchee was awarded Silver at the recently concluded JASTECA CSR Awards 2015, for its 'Munchee Samaga Gamata Sarana' community development initiative which has benefitted thousands of needy Sri Lankans across the island. This is the second time that the brand has won this award for its 'Munchee Samaga Gamata Sarana' project, the previous win being in the year 2012.

The 'Munchee Samaga Gamata Sarana' programme identifies marginalized areas of the country and ensures that the basic needs of the community living in these areas are met. The initiative thus far encompasses the building of drinking water systems, construction of school buildings and libraries, donation of computer labs to schools, the provision of electricity to schools, the construction of mini bridges as well as community centres and community health centres. The 92 projects carried out under this initiative thus far have directly benefitted over 138,355 Sri Lankans in needy areas.

Munchee Samaga Gamata Sarana as a CSR initiative has many unique features such as the involvement of many stakeholders, the promotion of greater social integration and the creation of enhanced socio-economic values.

Speaking about this achievement, Nandana Wickramage – Group Director/Head of Marketing and Sales at CBL said, "As a company that was founded on the premise of CSR, CBL has always had a strong focus on community development projects of which 'Munchee Samaga Gamata Sarana' is one such initiative. We are extremely proud that our efforts in the field of CSR have been recognized and rewarded once again and we pledge our continuous support to all needy Sri Lankans."

While CBL has deliberately followed a no-publicity policy for its Corporate Social Responsibility initiatives, it has pursued a well-structured CSR strategy under the five pillars of Education, Arts and Culture, Sports, Community Upliftment and special projects.

Munchee Tikiri Shishyadhara is the largest scholarship programme initiated by a privately held company focusing on education and aims to reduce the number of students dropping out of school early due to the lack of financial support. It also conducts 'Munchee Hapana Shishyathwa Wedamulu' a free of charge seminar which targets students preparing for the grade five scholarship examination. Under Sports, Munchee sponsors the National Volleyball Championship, supports school cricket and even sponsors athletes entering the international arena. To promote Arts and Culture, Munchee supports MuncheeSamaga Ridee Reyak, Aurudu Uthsava as well as Stage Dramas.