---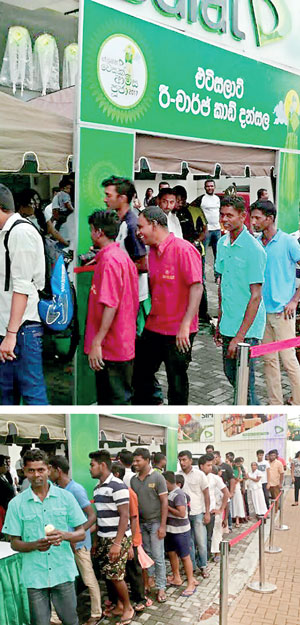 Enriching the lives of Sri Lankans beyond connectivity, this Vesak Etisalat Sri Lanka partook in Aamisa Pooja through a series of dansalas hosted in seven cities.
Visitors were offered ice creams and top-up cards on May 10th at Rotunda flagship store, Galle, Matara, Rathmalana, Kandy, Kurunegala and Kelaniya.
Pictured are moments from some cities.