---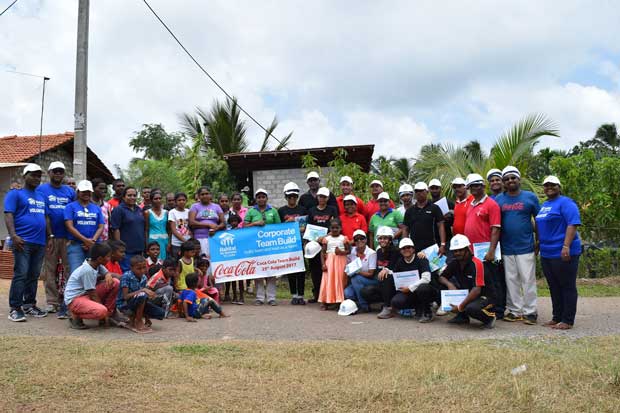 The staff of Coca-Cola Beverages Sri Lanka Ltd joined hands with Habitat for Humanity Sri Lanka recently in Kalutara, for a unique volunteer experience through Habitat's 'Corporate Team Build'.
Over 20 volunteers came together to construct homes for a community of 12 families in Diyalagoda, Kalutara who currently live in temporary wooden shelters with limited privacy and protection from adverse weather conditions and intruders. Through the Kalutara Housing Project, Habitat for Humanity Sri Lanka will be realizing the housing dreams of 37 families, and will provide nearly 150 individuals with a safe and decent place to live.

The Coca-Cola volunteers represented the Public Affairs, Communication and Human Resources departments. All the Coke volunteers provided unskilled labour towards the construction of homes while their work was supervised by skilled construction experts from Habitat Sri Lanka.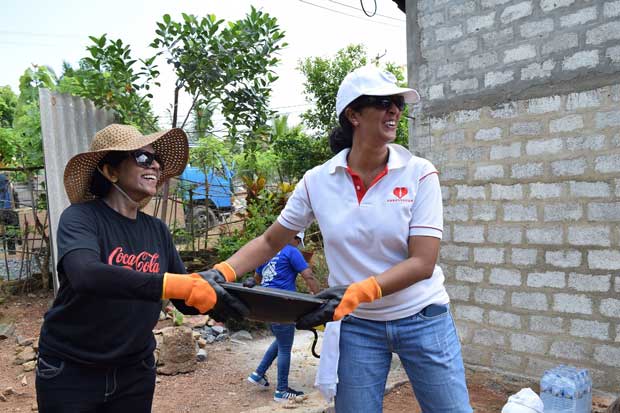 Coca-Cola Beverages Sri Lanka Ltd Country Human Resources Manager Priyantha Ranasinghe commented on his team's experience at the Habitat Corporate Team Build saying: "This was a very unique experience to be a part of. It was also an amazing day of team building. There really is no other feeling like helping to make a family's dream of a home come true. Our team is so grateful to have had the opportunity to give our time and effort towards a cause like this. We want to encourage other corporates to also join hands with Habitat for Humanity Sri Lanka in this worthy project."