---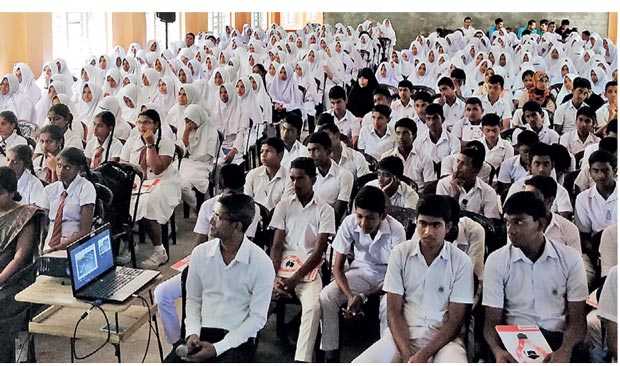 Nearly 2,300 students who sat the Year 5 scholarship examination this year received valuable prepping courtesy of Ceylinco Life which conducted a series of 10 seminars for them.

Sponsored by 'Degree Saver' – the Ceylinco Life policy that helps parents save for the higher education of their children – these half-day sessions were held in Narammala, Nikaweratiya, Tambuttegama, Kurunegala, Colombo, Kandana, Kuliyapitiya, Galgamuwa and Trincomalee.

Two veterans in the field of scholarship training, Kumaradasa Abeyrathne - Education Instructor for the Puttalam region who is also a Ministry of Education appointed resource person, and. Anil Pushpakumara - Deputy Principal, Nattandiya Dhammissara National College, imparted their expertise and knowledge to the students at these seminars.
In addition to the guidance provided by experienced tutors, the students who attended the seminars were provided model test papers and support material to help them prepare for the 2017 scholarship examinations.

Ceylinco Life has been engaged in motivating and rewarding academic excellence of students for many years. The company's' Pranama' scholarships programme presents cash rewards to children of policyholders who achieve the best results in their respective districts at the year 5 scholarship examinations and at the GCE Ordinary Level, as well as to those who come first, second, third and fourth in their districts at the GCE Advanced Level.Additionally, national merit awards are presented to 10 young people for non-academic achievements.

The market leader in Sri Lanka's life insurance sector since 2004, Ceylinco Life has close to a million lives covered by active policies. The company is acknowledged as the benchmark for innovation in the local insurance industry for its work in product research and development, customer service, professional development and corporate social responsibility.