---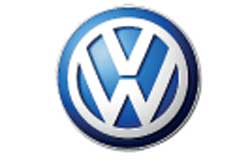 REUTERS: Volkswagen added provisions of around 2.5 billion euros (US$3 billion) yesterday to the mounting total from its diesel emissions scandal, which has already cost the company around 20 billion euros.

"The reason is an increase in provisions relating to the buyback/retrofit program for 2.0l TDI vehicles, which is part of the settlements in North America that is proving to be far more technically complex and time consuming," it said in a statement.

Its shares dropped after the statement and were down 3.1 percent by 0757 GMT, at the bottom of the German blue-chip DAX index, which was up 0.2 percent. Volkswagen has recalled around 11 million vehicles worldwide since admitting two years ago to manipulating emissions tests in the United States. About 8.5 million of those are in Europe.

"You have to ask if this is a bottomless pit," said one Frankfurt-based trader.

Volkswagen said the extra provisions would be reflected in its third-quarter operating results, which are due to be published on Oct 27. Porsche SE, which owns a 30.8 percent stake in Volkswagen, said the new provisions would also affect its results, but stuck to a wide range for its expected 2017 post-tax profit of between 2.1 and 3.1 billion euros. Munich prosecutors arrested a former board member of Porsche in connection with the emissions scandal at Audi, a person familiar with the matter said on Thursday.
Audi admitted in November 2015, two months after parent Volkswagen's diesel emissions scandal broke, that its 3.0 litre V6 diesel engines were fitted with an auxiliary control device deemed illegal in the United States.