---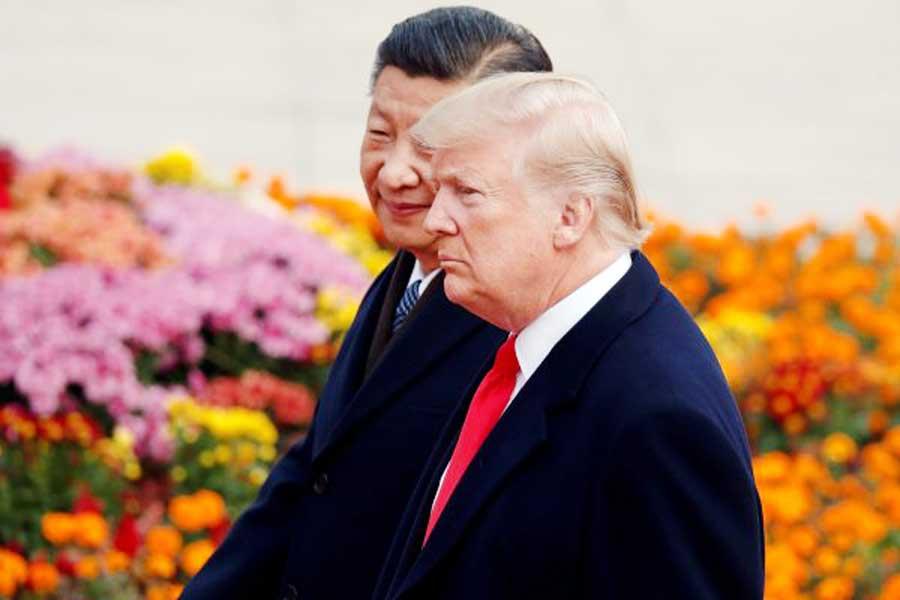 Recent brinkmanship between the United States and Iran is the latest signal of Washington's distraction from great power competition with China. The crisis in the Middle East and impeachment proceedings in Washington, have distracted the Trump administration from its stated emphasis on the Indo-Pacific as its priority theatre.

In many official statements and documents, including the 2017 National Security Strategy and Vice President Mike Pence's China speech at the Hudson Institute in October 2018, the administration has articulated a strategy of great power competition with China in a bid to promote US values and contain China's rise. The Trump administration's 'Free and Open Indo-Pacific Strategy' offers a broad vision for US Asia policy across economic, security and diplomatic dimensions.

On the economic front, the Trump administration passed the BUILD Act in October 2018. This is a response to China's Belt and Road Initiative (BRI) and aims to compete with the BRI by creating a new finance corporation with a significantly expanded lending capacity of US $ 60 billion to mobilise US private investment in developing countries.

In the South China Sea, the Trump administration has regularised US freedom of navigation operations to counter China's expansive maritime claims and signal US resolve in the region. In August 2019, the administration elevated US diplomatic efforts in the Pacific with Secretary of State Mike Pompeo's trip to Micronesia — the first by a US Secretary of State.

US officials have worked hard to address regional misgivings — from wariness of the Quadrilateral Security Dialogue, involving Australia, India, Japan and the United States, to grumblings from ASEAN. But US President Donald Trump's erratic cost impositions, such as demanding Japan and South Korea pay up to five times current levels to continue hosting US troops, undermine US credibility abroad and threaten to scuttle larger policy objectives.

The fundamental problem with the Trump administration's policies is Donald Trump himself.

President Trump continues to blast allies and partners for what he sees as unfair trade practices. He views the world in raw transactional terms and holds onto outdated and easily debunked notions of basic economics.

Trump also sends inconsistent signals to Beijing on crises, including the ongoing trade war, protests in Hong Kong and the internment of nearly a million Uyghur Muslims in Xinjiang. Instead of defending the US values of human rights and democracy, he has dismissed China's shocking abuse of citizens and identified with the strongman style of Chinese leader Xi Jinping, whom he describes as a friend.

The White House's 2017 National Security Strategy posits that China and Russia threaten American interests and security abroad. But Trump's behaviour and words overtly contradict his administration's stated policies. Trump has ceded important ground to Russia in Syria and continues to denigrate Ukraine in its struggle for independence following the invasion by Moscow's security forces. The looming crisis with Iran may lend further strategic advantage to Russian leader Vladimir Putin in the Middle East, according to Strobe Talbott and Maggie Tennis.

Worse still, in November 2019, the administration rankled US allies by demanding that Japan pay four times and South Korea pay five times what they currently do to host US military personnel and bases on their territory. These have already proven difficult demands to even begin negotiating. Leaders in Tokyo and Seoul face domestic constituencies for whom the US military presence is controversial. Calls to raise payments for US troops place added stress on already weakened US credibility under Trump.

In Southeast Asia, the Trump administration has signalled disinterest by failing to show up for important regional summits despite US officials describing it as a 'priority theatre'. Trump declined to attend for the second year in a row the East Asia Summit — the foremost regional forum for Southeast Asian countries, China, Japan, the United States and other ASEAN partners — to the obvious disappointment of US partners. By comparison, former president Barack Obama attended every East Asia Summit except one in 2013 due to a US government shutdown.

When the United States sent Secretary of Commerce Wilbur Ross and National Security Adviser Robert O'Brien to represent the Trump administration at the US–ASEAN Summit in November 2019, only three of 10 ASEAN leaders attended the meeting with O'Brien. It didn't help the United States' reputation in Southeast Asia when a US diplomat complained about the perceived 'effort to embarrass' Trump.

US Secretary of Defence Mark Esper followed up with a regional tour of South Korea, Thailand, the Philippines and Vietnam. In Manila, where Washington has lost influence since President Rodrigo Duterte came to power in 2016, the Secretary agreed to a review of the US–Philippines Mutual Defence Treaty, which dates back to 1951, in a bid to reaffirm US credibility.

In Vietnam, Secretary Esper announced that the United States would transfer another Coast Guard cutter to the country — following a similar transfer of a Hamilton-class Coast Guard cutter in 2017. Hanoi has welcomed increased security ties with Washington in light of recent aggression from China in waters they claim in the South China Sea. But Vietnam may be one of the only remaining bright spots for the Trump administration's Asia policy.

With impeachment hearings dogging Trump as he enters a tumultuous election year in Washington, the Indo-Pacific will not be his top priority. In this context, capable bureaucrats may be able to rescue a faltering US Asia strategy, but they have a long way to go to rebuild US credibility among allies and partners in the region.
(Courtesy East Asia Forum)
(Hunter Marston is a PhD candidate in International Relations at the Coral Bell School of Asia Pacific Affairs, The Australian National University)