---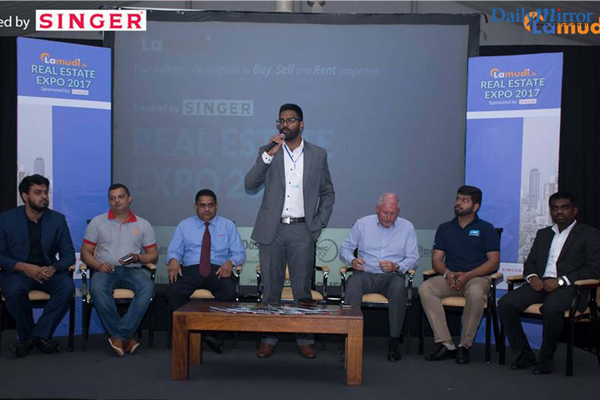 Panel Discussion among the Real Estate developers
The Third Lamudi Real Estate Expo that took place onthe North Lawn of Taj Samudra on the 17th and 18th of June 2017 turned out to be a roaring success. Welcoming property seekers and investors from across the country, the two day event concluded successfully along with many positive remarks from exhibitors and visitors.
Constructing an ideal platform for all real estate requirements, the leading property portal Lamudi launched its first ever real estate exhibition in May 2016. The event that received immense popularity and responses led the company to introduce its second expo in September 2016.
With two striking successes, the Lamudi Expo soon turned out to be the one stop shop for all real estate requirements, catering to the needs of property seekers, buyers, investors and other interested parties from around the world. While the event was an ideal spot for leading developers and agents to showcase their projects and offer services to a large crowd at one venue, it also served buyers, investors, sellers and other parties to a great extent.
Lamudi's third Real Estate Expo marked a milestone in Sri Lankan real estate thanks to all its sponsors and exhibitors. Exhibitors that came on board on this two-day event included Singer (title partner) showcasing their modern and stylish furniture collection, ACQUEST, the media briefing sponsor for the event, Raintree Residencies, Blue Ocean , Summer Lands, Global Housing, Dusit Thani, Sanken, Home Lands, and many more. Visitors were able to view and discover these projects in 3D models obtaining a clear vision of every project.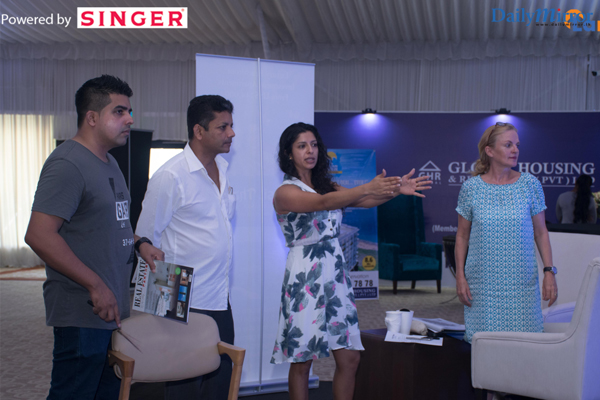 During the event, Raintree Residencies launched its latest upcoming projects gaining the attention of all present. A Range of affordable apartment options were presented by the leading developer, Global Housing. In addition, developers like Capitol Twinpeaks, Home Lands Skyline, Iconic Galaxy and Global Housing too displayed their latest projects.
Following the roaring success of its third real estate exhibition, Lamudi confirms that the real estate market of the country ismoving in the right direction. There is more space for growth and development and the company is continuously looking for ways to contribute to this development not only by reaching out to the online market but also serving to the offline market through events like this. The two-day event showed that with Sri Lankans, foreign residents, and local expats showing a keen interest, the real estate market in the Sri Lanka are in safe hands.
Launched in 2013, Lamudi is a global property portal focusing exclusively on emerging markets. The fast-growing platform is currently available in 13 countries in Asia, the Middle East and Latin America, with close to a million real estate listings across its global network. The leading real estate marketplace offers sellers, buyers, landlords and renters a secure and easy-to-use platform to find or list properties online.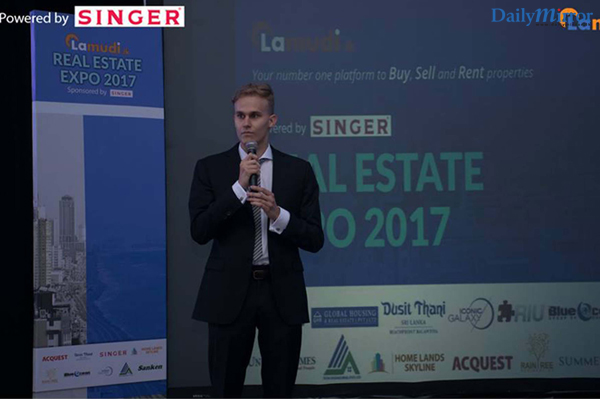 Matas Linaukas , Managing Director, Lamudi.lk addressing the gathering