---
Says no point in talking about digitisation without having proper connectivity
Despite the 5G hype among the local telco players, the Telecommunication Regulatory Commission of Sri Lanka (TRCSL) recently stressed that increased emphasis is required to overcoming the existing blind spots in improving the overall connectivity across the island nation.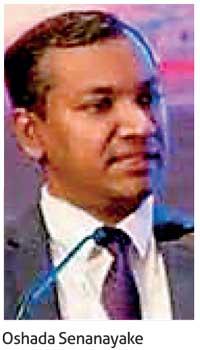 "There are still people running around trying to get a signal to make a call. As much as we are talking about 5G, it is just as important that we talk about establishing ourselves with regard to achieving greater connectivity," TRC Director General Oshada Senanayake said.

The TRC chief made his observations on the country's telecommunication infrastructure at the ICT Open Forum, held in Colombo, recently.

According to Senanayake, there are over 2,000 odd spots across the country that still do not even have 2G connectivity.

The TRC head asserted that there is "no point" in looking at digitisation without improving the coverage aspect across the country and ensuring connectivity.
In an effort to improve Sri Lanka's position in this regard, Senanayake said that the focus of the TRC this year would be to improve the connectivity across the island so that the digitisation drive of President Gotabaya Rajapaksa can be supported and rolled out effectively.