---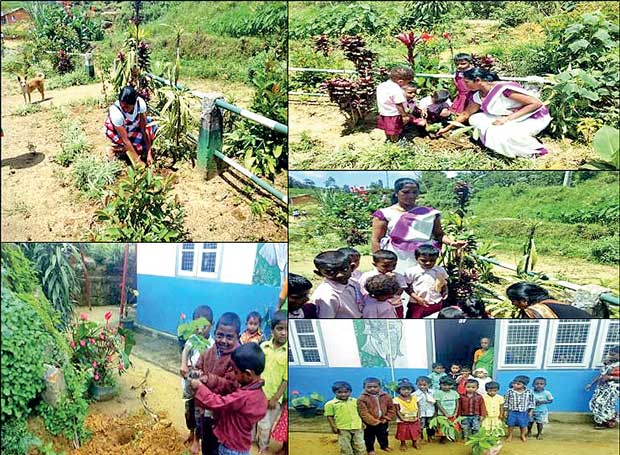 Strathspey Estate, situated at Upcot, managed by Maskeliya Plantations PLC, which is owned by Richard Pieris Group of Companies, celebrated the World Environmental Day on June 5, 2016 for the fourth consecutive year.
Fruit plants such as avocado, orange, anoda (Cherrymoss), etc., were planted at the six Child Development Centre gardens by the children with the participation of the executives, staff and the workers. It was to be environmentally friendly and in order to act as a natural air purification method as well as to enjoy their fruits.
This exercise was undertaken as part of the company corporate social responsibility (CSR) activity as well as to increase and enhance the aesthetic and environmental values of the property.