---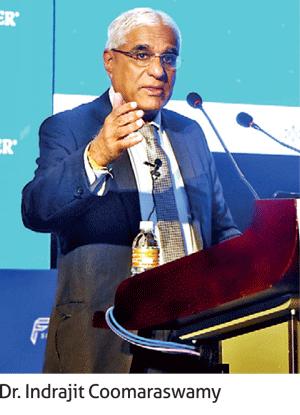 The Central Bank (CB) has secured Cabinet approval to appoint lead managers to launch Sri Lanka's first ever yen-denominated Samurai bond issuance worth US $500 million in Japan this year before the election cycle begins.

"The Cabinet approved the steering committee and technical evaluation committee for mobilisation of issuance of Samurai Bonds. This is going to be our first Samurai Bonds bond issuance," Central Bank Governor Dr. Indrajit Coomaraswamy revealed.

He said the government is likely to call for Request for Proposals (RFPs) early next week to appoint lead managers for the issuance.

As the financial year in Japan ends this month, the CB has been attempting to launch the bond issuance in October. However, Dr. Coomaraswamy noted that the process may take 2-3 months as it involves a lot of translation works.

According to the CB, Japan Bank for International Co-operation (JBIC) has offered a 95 percent credit guarantee for the bond.

"We have to negotiate the cost of JBIC guarantee. Clearly the interest rates in Japan are very low. JBIC has already informed us that they would provide us 95 percent guarantee and they will be flexible as much as possible.
Therefore, we are hopeful of getting a decent price," he said.

Further, he revealed that several dozens of Japanese institutions have expressed support for the proposed bond issue.

The CB targets to end this year with US$ 8.2 billion in gross foreign reserves.