---
China has approved a 10 billion yuan currency swap (US $ 1.5 billion) to Sri Lanka, Money and Capital Market and State Enterprise Reforms State Minister Ajith Nivard Cabraal said.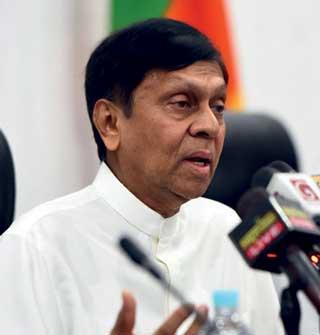 Ajith Nivard Cabraal

Cabraal told Daily Mirror that it was a welcoming development for Sri Lanka to tide over the present difficulties.

"Happy to confirm that the People's Bank of China has approved a #SWAP facility of 10 billion #Yuan (US $ 1.5 billion) to the Central Bank of Sri Lanka," Cabraal tweeted yesterday.

Sri Lanka is also negotiating a US $ 1 billion currency swap with the Reserve Bank of India.

Sri Lanka's gross official foreign reserves fell by US $ 850 million to US $ 4.5 billion by end- January 2021.
The Central Bank expects to end 2021 with US $ 5.5 billion in foreign reserves.