---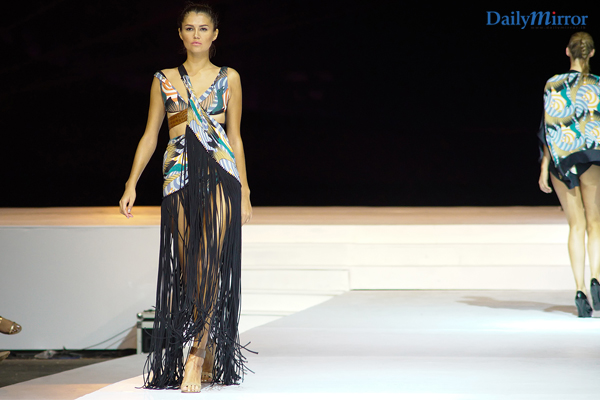 Swim Week Colombo's new position is to create an eco-system of practices that not only enhances the environment but empowers individuals to adopt practices and methods that unburden the environment. Green Conscious and Earth Sensitive is the result of the need to become conscious of the actions towards development of fashion. Swim Week has developed a roadmap that aims to foster a 'New Normal' approach that takes into account the design approach, supply chain and the environment.
"Currently it takes an effort to adopt clean practices and that effort becomes the barrier. The idea was to open a consciousness, where the heart turns green and then every action comes from that place, hoping this becomes the New Normal." Says Ajai V Singh, Founder of Swim Week Colombo.
He adds "There is global talk to take action, as Fashion is largely polluting as an industry. Planning can only take you so far, we need to change hearts and bring in a consciousness that drives the corrective action - that is our attempt."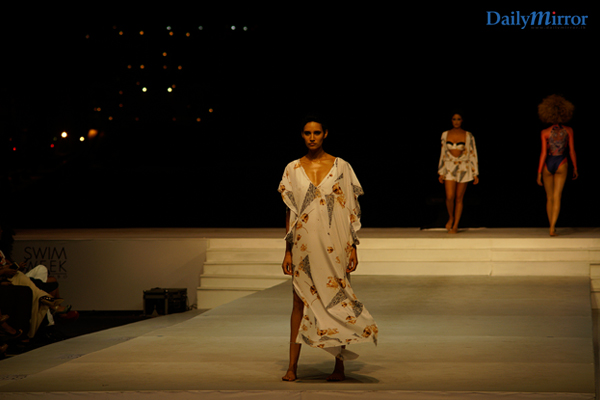 Globally, an estimated 17 to 20% of industrial water pollution comes from textile dyeing and treatment and an estimated 8,000 synthetic chemicals are used throughout the world to turn raw materials into textiles, many of which will be released into water sources. Furthermore, it is not only the production of raw material that is water-intensive, the wet processing of clothing, such as washing and dyeing, also consumes high quantities of water; all being contributory factors in positioning the fashion industry as the second most polluting industry after oil.
Internationally the fashion industry recognizes its' responsibility and the role it plays in protecting the environment from which its natural resources drive the industry; with many resources going into R&D as well as multiple conferences, brainstorming sessions and other forums, which focus on innovations in an effort to minimize adverse environmental impacts. Moving in line with the global fashion industry's concern on the matter, Swim Week Colombo recognizes the need to encourage and empower Sri Lankan designers in this direction as well.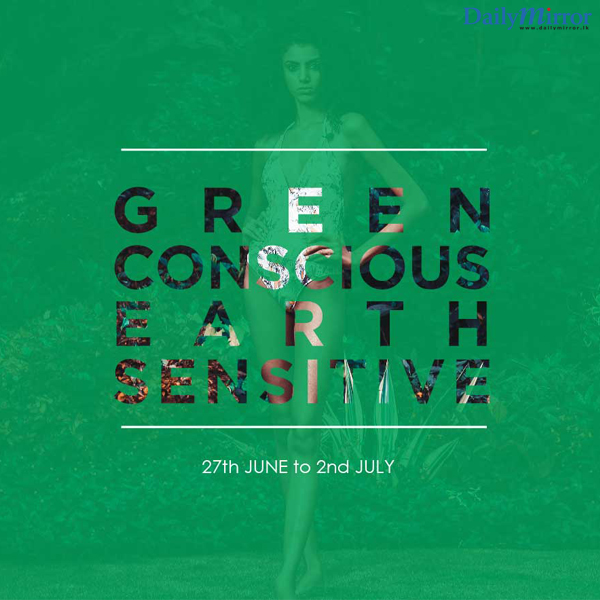 Designers will be encouraged towards creating more environmentally and ethically conscious designs as well as partnering with suppliers and manufacturers who hold the same environmental ethics. By establishing a set of guidelines in alignment with Swim Week Colombo's Pillars of Impact, designers showcasing not only conform to addressing the impacts they have on garments, the supply chain and the environment but also address the importance of 'investing in the environment' rather than merely offsetting their impacts.
The First eco-ethical fashion week in the region and a global 'first' with its approach, Swim Week Colombo is creating a strategic eco-platform which can foster this aspiration, with the presence of manufacturers, suppliers, designers and end users in the same market, it aims to integrate an ecosystem approach to environmentally responsible fashion.
Swim Week Colombo, with its intent of creating this facilitating ecosystem to address these impacts, has formed relevant and strategic partnerships with some of Sri Lanka's frontrunners who share SWC's vision. Olu Tropical Water - Title Partner, Linea Aqua - Main Partner, Hilton - Hospitality partner and Wine World, Spa Ceylon, Ramani Fernando and Leo Burnett and MSL Group Sri Lanka and Emerging Media, with MAS Sustainability and Biodiversity Sri Lanka advising on Swim Week Colombo's environmental positioning, Swim Week Colombo intends to foster a completely eco-ethical fashion week in the consecutive years ahead.