---
As the economic significance of data increases day by day, Sri Lanka plans to introduce legal amendments to the statistic law of the country, to share the data gathered by the Department of Census and Statistics (DCS) with the private sector, aiming to fuel the future growth of the economy.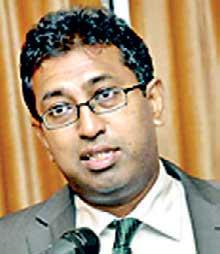 "Yesterday's economy was fuelled by either coal or oil but tomorrow's will be fuelled by data. That's why firms such as Facebook have become more valuable sometimes, than the GDP of a country like Sri Lanka because it generates data and the data has value," Economic Reforms and Public Distribution Minister Dr. Harsha de Silva said.He revealed that the government would come up with legislative amendments to ensure that the data gathered is not limited only for the utilization of the public sector.

As the taxpayers fund the collection of data, he stressed that it's unfair that the private sector doesn't have access to the data.
"The data must be available for not only to the departments such as the DCS but also to other users to build up on that data," he said.

However, he assured that data sharing would be done in a careful manner, safeguarding the private information of the citizens of the country.

"I already had the first round of meetings with the director general of the DCS and the senior staff of the DCS. We will have several rounds of meetings, including with the stakeholders (data users, data producers, data protection lawyers). We will come with some amendments in time," he said.

Dr. de Silva said a committee would be formed to draft the necessary amendments to the current legislations in order to share the data with the private sector.
Data has economic potential to boost competitiveness and productivity growth.

According to the European Commission, the private sector can utilise big data analytics to help them develop new products and services, to re-engineer their business processes and better manage their supply chains, to strengthen fraud detection, to improve security and risk management and to gain clearer insights into customer needs. (NF)