---
Microsoft India Chief Lathika Pai this week expressed confidence in Sri Lanka embracing a digital economy with the right policy set in place as the island nation is currently at an inflection point.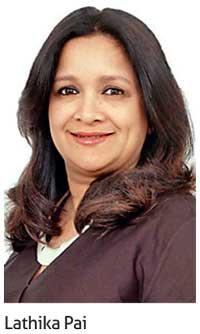 "The ability to transform the country is here now. Everyone has come together in terms of ensuring that the right policy decisions are hopefully in place in a timely manner.

I think that is most important to help support this digital economy," said Microsoft India Country Head Venture Capital and Private Equity Partnerships Lathika Pai while addressing a press conference virtually to announce the launch of Sri Lanka Internet Day 2021.

Pai, added it is very important for the public and the private sector to come together to help accelerate the move towards a digital economy, which will assist in achieving a compounded growth for the national economy.

Meanwhile, Federation of Information Technology Industry in Sri Lanka (FITIS) opined Sri Lanka is ahead of its regional peers with regard to its fundamentals and infrastructure, and required is merely a change in the thinking of the general public.
"For that we need a change in policy and regulation which will then spur enterprise and investment which will then trickle down all the way to the bottom of the pyramid and bring prosperity to us all," said FITIS President Jiffry Zulfer.

Imperative to embrace a digital economy is the education on the value of the internet and its proper usage, stated Zulfer, while pointing out that the next course of action should ideally be the activation of government services via the internet.

"Our local businesses also need to get on to the level of understanding market trends and using it to their advantage. This would level the playing field," he added. As of January 2021, Sri Lanka had over 10.9 million internet users. While the number of internet users increased by 7.9 percent between 2020 and 2021, the country's internet penetration stands at about 50.8 percent according to Digital 2021 Global Report.

Although authorities boast about the country's number of mobile phone connections and access to internet via smartphones, an analysis recently carried out by VPN provider Surfshark showed that Sri Lanka was ranked as worst for internet quality among 85 countries it analysed.