---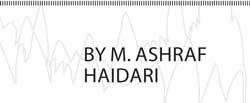 President Mohammad Ashraf Ghani was one of the first leaders in the region to send a message of congratulations to President Gotabaya Rajapaksa, following his recent electoral victory and assumption of official duties as the seventh Executive President of Sri Lanka.

President Ghani told his new counterpart, "Your democratic election demonstrates the strong confidence of the people of Sri Lanka in your leadership, vision and programmes of action for the betterment of your nation and country."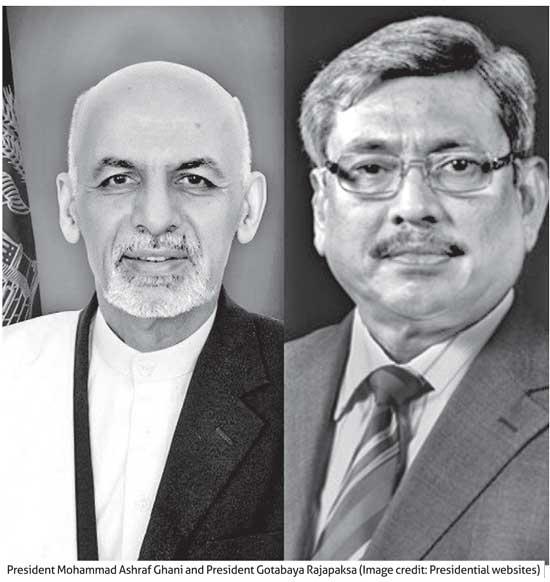 He added, "Afghanistan and Sri Lanka have had notable achievements in developing friendly, bilateral relations. However, more potential exists to be realised in bolstering ties between our two nations. Indeed, our presence in a common region with many shared challenges and opportunities, which must be addressed and taken advantage of jointly, can help deepen our bilateral relationship."

Afghanistan and Sri Lanka first established diplomatic relations on November 1, 1958. For decades, the two countries maintained indirect bilateral relations through their diplomatic missions in neighbouring countries. But this changed under former President Mahinda Rajapaksa in 2013 when Afghanistan opened in an embassy in Colombo and Sri Lanka reciprocated in the following year.

In his congratulatory message to his new Sri Lankan counterpart, President Ghani noted that "while we remain satisfied with the pace of our bilateral cooperation, we look forward to working with the new Government of Sri Lanka to further expand our ties within the frameworks of bilateral and multilateral cooperation, including at the regional and
international organisations."

As two democracies, Afghanistan and Sri Lanka share many development needs and challenges. This underpins our growing ties, which enjoy the support of leadership in both countries. We are grateful to former President Rajapaksa for having helped elevate Afghanistan-Sri Lanka bilateral
ties in 2013.

This subsequently enabled both sides to further enhance our two countries' cooperation within the South Asian Association for Regional Cooperation (SAARC) and other intergovernmental organisations where Afghanistan and Sri Lanka have advanced our shared interests, including regional stability, environmental security, as well as connectivity for trade and stronger people-to-people ties across South Asia.

Since 2013, many senior official and technical delegations from Afghanistan have visited Sri Lanka. This includes the state visit to Sri Lanka by the former president of Afghanistan in 2014, while our two governments have signed eight agreements and MoUs. They encompass such issues of bilateral interest as economy, education, science and technology, labour, air services, sports, higher education, technical capacity building as well as cooperation between the University of Colombo and Kabul University — among others.

As President Rajapaksa is going to focus on national security and sustainable development at home and in the region, the Afghan government looks forward to initiating bilateral security and defence cooperation, knowing from the shared experiences of Afghanistan and Sri Lanka that most security threats transcend borders and are no longer limited to just landlocked or littoral states separately. It would be beneficial to both countries to explore maritime security cooperation opportunities in the areas of counterterrorism, counternarcotics and counter-human trafficking.

Moreover, Afghanistan will seek to learn from Sri Lanka's successful war-to-peace transition experience, including from the country's reintegration and reconciliation initiatives and programmes that have delivered tangible results.

In the political and economic arenas, both sides look forward to signing MoUs on regular political consultations and on trade and investment promotion and protection. The latter together with the air services agreement should facilitate the establishment of a direct passenger and cargo flight between Kabul and Colombo. When this happens, Afghans and Sri Lankans should be able to reconnect with their shared heritage through tourism, trade and investment, education and cultural exchange.

(M. Ashraf Haidari, Ambassador of Afghanistan to Sri Lanka, as well as a Senior Fellow at the Institute of National Security Studies of Sri Lanka (INSSSL), tweets at @MAshrafHaidari)