---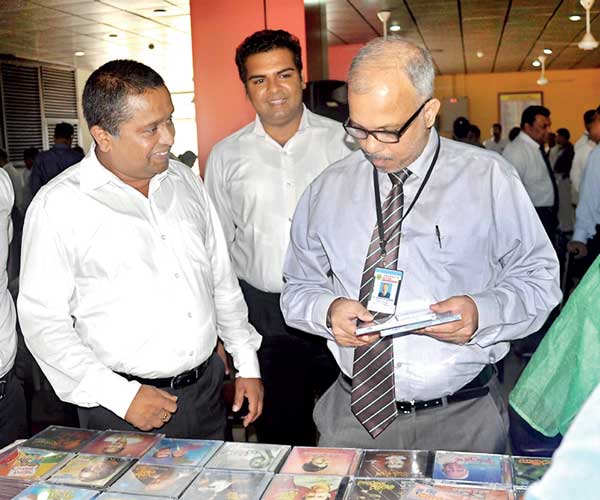 The book exhibition and fair to celebrate October, the month of reading, was recently held at the third floor of the People's Bank head office.

The keynote speech was given by veteran writer/critic Buddhadasa Galappaththi at the opening ceremony of the exhibition. Thereafter he gifted copies of his books to the People's Bank library.
Books written by People's Bank Assistant Regional Manager Colombo South Kalyani Kulasekara including veteran writer Kamal Perera, Wijayasiri Mihindukulasooriya and Wasantha Mihindukulasooriya, who are retired staff members of People's Bank, also gifted copies of their work to People's Bank Chief Executive Officer/General Manager N. Vasantha Kumar.
A large group of People's Bank corporate and management members including the staff were present at this event.