---
This year, Pelwatte Dairy Industries Ltd, a leading manufacturer of locally-produced dairy products, is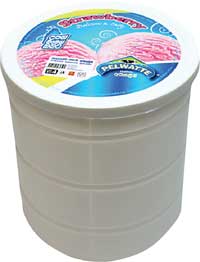 adding a twist to the tradition with a range of exciting ice cream flavours.

Everything about the holiday season involves gatherings of friends and family and lots of food. For many years the traditional dessert after the Christmas Eve dinner, Christmas Day lunch, Boxing Day brunch or New Year's Eve dinner has been good ol' ice-cream.

Apart from the traditional chocolate and vanilla ice cream, the Pelwatte Dairy ice cream range also includes fruity varieties such as banana, fruit and nut, mango and strawberry. Made from locally-sourced full-cream milk, Pelwatte Dairy's ice cream recipe contains only 100 percent natural ingredients. It does not use artificial sweeteners or emulsifiers, making the product healthier and safe for consumption.

Speaking on the ice cream range, Pelwatte Dairy Director Marketing Akmal Wickramanayake noted, "For decades, ice cream has had a special place at family meals and the Christmas season just calls for indulging. Our fruity range adds a twist on the traditional and gives it a more tropical taste. The natural banana and mango flavour appeals to local taste buds with a hint of tanginess, while the strawberry and fruit and nut are for those who have an extra sweet, sweet tooth."
The range of Pelwatte Dairy ice creams in 80ml cups, 500ml, 1L, 2L and 4L tubs are available at grocery stores islandwide.