---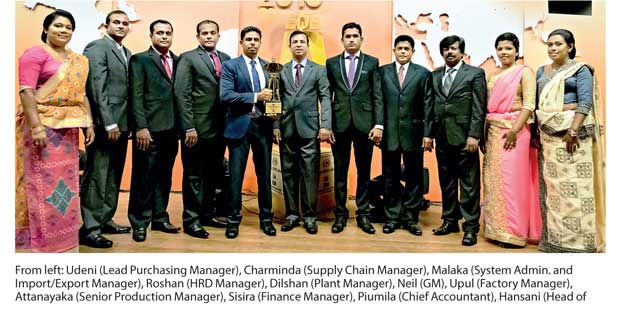 Paradise Toys (Pvt) Ltd, one of the leading soft toys manufacturers in the island, recently bagged the President's Export Award - 2016 for the highest value added exporter in toys games and sports sector.

Winning the much coveted award has once again confirmed the company's position as the number one soft toys exporter to & thorough out the world market from Sri Lanka. As the leading manufacturer for global export markets, Paradise Toys has created thousands of job opportunities to the local work force for three decades.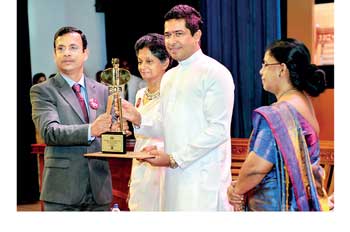 The company was originally established by Arnold Hilmar Fehn as 'Feco Lanka' in 1983 and the full operation of which was absorbed by Paradise Toys in 1995. Today it operates with two major manufacturing plants in Sri Lanka under the guidance of Arnold Fehn, the Chairman and Managing Director Dr.-Ing. Achim Fehn.

The company's mission is manufacturing high quality soft toys for babies and toddlers world-wide. Paradise Toys is in the fore front to take 'Made in Srilanka' products to the world. Due to the dedication and deep motivation of all Paradise Toys team, the company which was started with just 60 workers and 45 sawing machines can now be proud of a state of the art manufacturing factory complex according to European standards and producing for various well established brands in the global market.
Paradise Toys is keen to maintain a good rapport with all the employees with encouragement and motivation. In line with eco friendly practices, the company moves towards zero dumping concept and waste water treatment and re-usage within
its premises.