---
Says Telcos will be pushed to give 100% on service delivery
Will create level playing field and lead to sustainable competition
Will be modeling after Pakistan's MNP implementation process
By Shabiya Ali Ahlam
The Telecommunications Regulatory Commission of Sri Lanka (TRCSL) says the proposed implementation of mobile number portability (MNP) by the end of the year is essential as it will help break the ongoing consumer 'lock-in' practice adopted by telcos.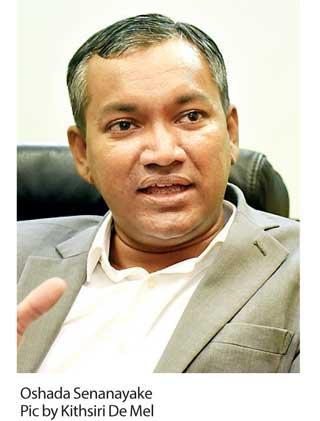 Speaking to Mirror Business yesterday, TRCSL Director General Oshada Senanayake said that even though there are challenges in implementing the facility due to the archaic Telecommunications Act, the Commission will ensure that MNP will not be delayed further as it is essential to protect consumer rights.

Pointing out that consumers are currently 'locked-in' by service providers, the launch of MNP will push them to provide consumers high quality services to retain their market share.

"We want to ensure that we have a conducive and well-balanced telecommunication industry without the possibility of any manipulation. With MNP, this will be achieved to a great extent," stressed Senanayake.
MNP was resisted by telcos for many years, though not openly. However, the TRCSL was successful in having a breakthrough in this regard last year.
"The MNP is going to create a lot of empowerment. The consumer will now have the right to decide on the best service providers that he or she would prefer to be with. Telcos will now have to give their 100 percent on service delivery, which is good for the industry," shared TRCSL chief.

He added that MNP will shatter the prevailing glass ceiling in the industry, create a level playing field and a conducive environment for all service providers, regardless of their size.

"Service providers will be able to be competitive in a sustainable manner. Otherwise there is no way," he said.

Technical deliberations for the facility that will be launched by end 2021 have kicked off and efforts are underway to gain best practice knowledge and expertise from other regulators in the region. Senanayake said Sri Lanka has no intention in reinventing the wheel and will follow the processes adopted by the Pakistan Telecommunication Authority (PTA) in implementing MNP.

"They have done it very well. They have shared with us all the pitfalls and issues they've had. We have received a lot of support from them and will be replicating their model," said Senanayake.