---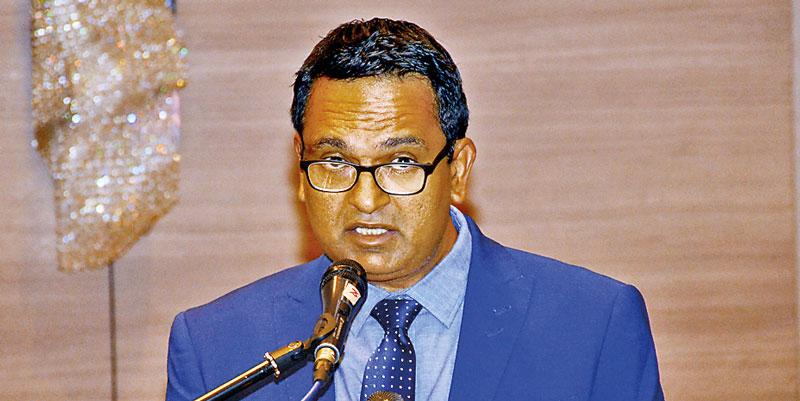 Rehan Lakhany
Pic by Waruna Wanniarachhi
Lankan apparel sector's reliance on Chinese material estimated at around 20%
Virus epicentre Wuhan is major source of trims for Lankan apparel exports
Exporters say they may have to opt for costly air freight to bring down materials
AFP: Sri Lanka's apparel exports are set to take a hit from the prevailing coronavirus outbreak in China as most shipments of key materials for apparels such as fabrics, trims and accessories from China are yet to resume following Chinese New Year holidays, leading to possible disruptions in the global apparel supply chains.

"All factories are talking to their suppliers are in China, some are saying they are opening next week while some say that they still don't know. All depends on the location. All of them are looking at solutions individually and their customers (retailers) are also looking at helping the factories to find alternative sources to supply materials," Sri Lanka Apparel Exporters Association Chairman Rehan Lakhany said.

He estimated that Sri Lanka's reliance on Chinese materials at around 20 percent of all apparel exports.

Although, Sri Lanka's apparel exporters are yet to see a major impact with only a few shipments being delayed, Lakhany cautioned that if the situation escalates, there could be a major impact.

The Chinese government yesterday announced a sharp increase in the total number of new cases which reached to 59,804 while the nationwide deaths rose to 1,367.

At least 13 cities in China full or partial in lockdown, severely restricting key land, air and maritime transport routes across the country.

Wuhan, the epicentre of the virus, is the major source of trims for Sri Lanka's apparel exports.

"Wuhan is where we get all our trims. Even if we have all our fabrics, if we don't have one button to make that garment, we cannot export it," Lakhany stressed.

China also remains crucial for the global apparel supply chain, including Sri Lanka's apparel exporters, as the major source of polyester.

However, Lakhany noted that it's still early to quantify the impact on Sri Lanka's apparel exports, although, there will be an impact, particularly in the first half of the year.

Further, due to disruptions in transportation links, he noted that the apparel exporters would have to depend on air freight in order to source the materials on time.

"I think we would have to depend on air freight for some extent. The cost of airfreight is also high; it's five times of sea freight. We are expecting airfreight rates to go up due to rising demand, because factories that are waiting for shipments for three weeks, will have no option, but opt to airfreight," he elaborated.
Meanwhile, Lakhany revealed that retailers are looking to reduce the dependency on China for sourcing key materials to mitigate risks in the future.

"Some customers say that they are looking at spreading their resource base and not to depend on China too much. Although, they have already spread sourcing of apparel to different countries, the fabric is still coming from China and it could jeopardise the whole supply chain. Therefore, they are looking at the possibilities of sourcing fabrics outside China in the future to mitigate risks," he said.

However, it remains uncertain as to what extent the reliance on China can be reduced and how long it would take.

"It again depends on how much of fabric is available outside China. When it comes to polyester, China is the largest supplier. It's not going to happen overnight, and moving the supply base out of China will be a long term process. However, retailers are definitely looking at alternatives," he added.