---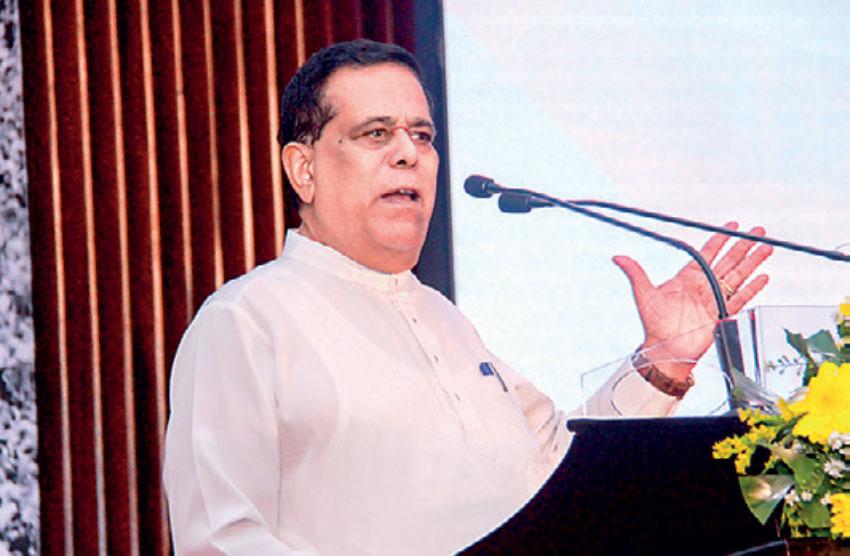 Nimal Siripala de Silva
Says uncultivated RPC land should be distributed among estate workers and others for cultivation
Labour Minister Nimal Siripala de Silva has proposed that 39,000 hectares of uncultivated and abandoned lands under the management of Regional Plantation Companies (RPCs) should be distributed among estate workers and others for cultivations.

He made these remarks at an event organised by National Estates Services Union to celebrate its 100th anniversary in Colombo last Saturday.

The Minister lamented the failure of the Plantation Management Monitoring Division at the Ministry of Plantation in monitoring and holding RPCs accountable for their mis-management of plantation land.

As a result of its ineffectiveness under different regimes, he said RPCs have gained undue advantages and they have abandoned 39,000 hectares of arable land in the plantations.
Therefore, he opined that measures must be taken to recover these land plots from the RPC management and distributed among plantation workers and others in the neighborhood for re-planting.

Further, he claimed that State-owned plantations were given to RPCs on long-term lease on favourable terms to those companies, with little benefit to the government and the public.
In 1992, the government transferred the management of large State-owned plantations to selected private sector companies.

Subsequently, the government setup 23 regional plantation companies in 1995, and 20 were given to the management of the private sector for a 53-year period and the government continued to maintain the management of three of them. The lease agreements are in effect until 2045.