---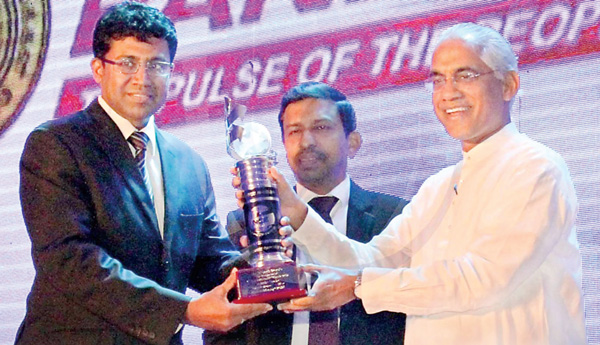 LTL Transformers (Pvt.) Ltd, Sri Lanka's leading transformer manufacturer, received the Export Excellence 2016 Silver Award, in the industrial sector - large scale, at the NCE Awards ceremony organised by the National Chamber of Exporters (NCE).

Also, the company's outstanding accomplishments have been recognized with Engineering Excellence Award 2015 awarded by the Institute of Engineer Sri Lanka.

Established in 1982, with the aim of producing indigenous transformers, the company supplies transformers to the Ceylon Electricity Board as well as Lanka Electricity Company, while exporting 60 percent of its production to more than 20 countries including Singapore, Germany, the UK, Australia and African countries such as Kenya, Tanzania, Ethiopia, Uganda and the Middle East countries such as
Dubai, Jordan.
While the production maintains superior quality in conformity with IEC, BS and ANSI international, British and USA standards, LTL Transformers has received quality certifications such as ISO 9001,ISO 14001 and OHSAS 18001 from
DNV Netherlands.

In a scenario where our big neighbours like India and China are still using ordinary (non-sealed type) transformers, it is a pride that LTL is producing technologically-advanced, galvanized and maintenance-free sealed type transformers.
"Although it is a big challenge to produce and export a high-tech transformer from a not so industrialized country like Sri Lanka to the world, we have successfully achieved it with a remarkable foreign income. I take this opportunity to express my gratitude and appreciation to our staff for their dedication and tireless efforts that contributed to all these achievements," said LTL Transformers (Pvt.) Ltd CEO Dhammika Nanayakkara.