---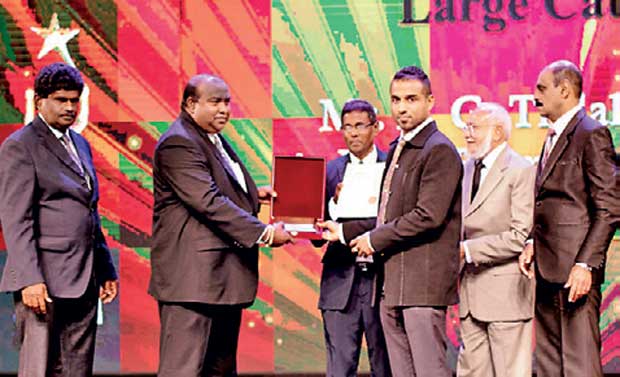 L.G Farm (Pvt) Ltd, a broiler production, processing and marketing company based in Minneriya, secured the merit award for the large category at national level at the Entrepreneur of the Year 2016 contest, organized by the Federation of Chambers of Commerce and Industries in Sri Lanka.
Having started business in 1998, L.G Farm always focused its attention to satisfy of customers with high quality and wholesome broiler meat. Delicious and hygienically-packed L.G chicken products are distributed island-wide under the brand name of 'L.G. chicken'.
The company owns and operates a large environment-controlled commercial broiler farm spread over 49 acres in Welikanda, Polonnaruwa which is equipped with world's latest broiler production and quality control systems.
L.G Broiler chicken is available in leading retail and wholesale outlets around the country and the company also supplies its products to major restaurants, star-class hotels and many other places. L.G Farm is leading their way with new investments towards growth and modernization.
"We can consider this victory as a significant turning point in our journey to be a key chicken producer. I extend my humble gratitude to all our customers for their trust and our staff for their dedication. We hope to continue to supply many more products of superior quality in the future", said Managing Director, Thilak Samansiri.