---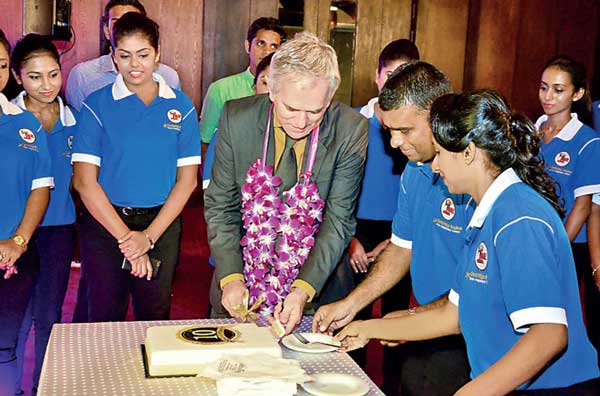 From humble beginnings come great things, as is the case with the Institute of British Examinations (IBE) Negombo. Since its inception on September 4, 2006, the IBE has maintained academic excellence throughout a journey of 10 years as a registered preparation centre for Cambridge English Language Assessment (CELA) producing hundreds of successful candidates.

The IBE has seen immense growth and recognition in the field of English language training. In the year 2016, the IBE was recognized as the Best CELA Preparation Centre, which produced the highest number of exam candidates for Cambridge English Exams in 2015, of the British Council network of CELA preparation centers. British Council is the Exam Centre of CELA for the IBE.
Being a product of hard work and collaboration, the IBE is a true modern success story. The pioneers of this institute are Director Gihan Fernando and Directress Ayesha Kumarihamy. They say that every champion was once a contender that refused to give up. Overcoming hardship and delivering quality beyond expectations, together Gihan and Ayesha have garnered respect and achieved role model status among students and
staff alike.

On October 30, 2016, the IBE celebrated its 10th anniversary at Jetwing Blue Hotel, Negombo. The occasion was graced by the chief guest, British Council Sri Lanka Country Exams Manager Simon Creasey.

Following the anniversary celebration with cutting of the cake, Creasey addressed the gathering. The staff felicitations then took place, where Creasey handed over tokens of appreciation in three categories based on seniority and achievements. One could not help but observe the heart-felt gratitude which the IBE expressed to its staff in a truly motivating manner. The evening consisted of joy and laughter as guests and well-wishers were glad to celebrate the 10-year success journey of the IBE.

The programme gracefully concluded with the singing of the National Anthem and all invitees and staff were invited for a grand dinner thereafter.