---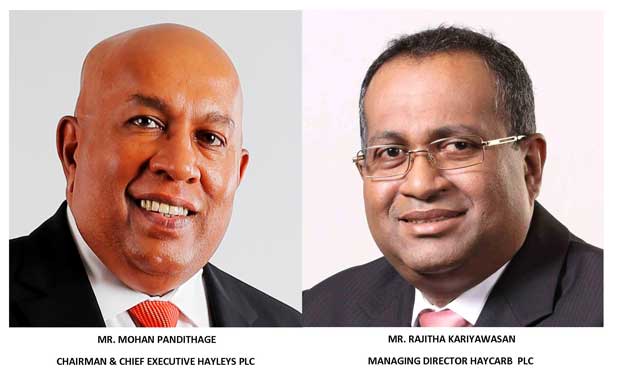 Haycarb PLC, the activated carbon manufacturer of the Hayleys group, saw its net profit for the quarter ended March 31, 2017 (4Q17) rising by 17.3 percent to Rs.297 million from a year ago amid rising charcoal prices, the interim financial accounts showed.
The earnings per share rose to 10.00 from Rs.8.52 a share reported for the corresponding quarter last year.
Revenue rose by 24.4 percent year-on-year (YoY) to Rs.4.13 billion while the other operating income jumped from Rs.18.5 million to Rs.206.7 million.
But the direct costs rose by a higher 30.3 percent YoY to Rs.3.3 billion due to higher charcoal prices as a result of the significant drop in coconut crop.
"The biggest challenge faced by the group in 2016/17 fiscal year is the significant shortages in charcoal supplies and resultant high prices in its Indonesian operations as a result of significant coconut crop reduction, which impacted the results negatively," the company said in a statement.
The company has also been unable to pass on the higher costs to its clients due to oversupply of activated carbon from low-cost manufacturers from India and the Philippines.
Haycarb is the pioneer manufacturer of coconut shell activated carbon in any coconut producing country with manufacturing facilities in Sri Lanka, Thailand and Indonesia supported by marketing offices in the USA, UK and Australia.
The company has three business segments—activated carbon, regeneration services and environmental engineering.
Meanwhile, for the year ended March 31, 2017, the company has reported earnings of Rs.804.4 million or Rs.27.07 a share, an increase of 18 percent.
Revenue rose by 16 percent to Rs.13.6 billion while the cost of sales rose by 19 percent to Rs.10.4 billion.
During the year, the company has developed and commercialized a number of value-added high margin products and expanded its global customer base.
The strong sales were also supported by the growth shown in the company's key geographical markets and the significant growth shown in the environmental engineering segment of the business (Puritas).
As of March 31, 2017, Hayleys PLC held a 67.73 percent stake in Haycarb while the Employees' Provident Fund, the state-controlled private sector pension fund, held a 4.77 percent stake being the second largest shareholder.