---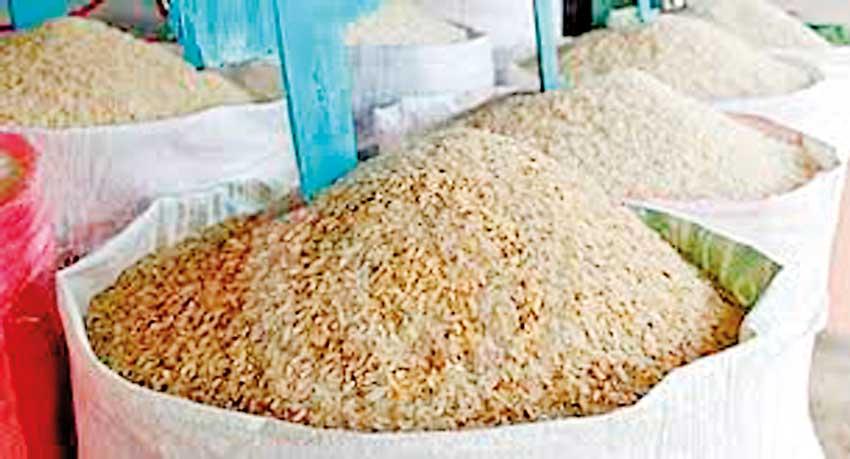 This is despite record paddy harvest in both Yala and Maha seasons for two years
Food prices in March rose by nearly 10 percent in Colombo district
The government has repeatedly shown that it had lost control over the prices of most of the food staples in the country as prices of many rice varieties have risen between 15 percent to 30 percent during the year through April 2021, except in a few cases of raw rice.

This is despite the country recording two years of record paddy harvests in both Yala and Maha seasons, which the government likes to often boast about.

According to the weekly average retail prices collected by the Department of Census and Statistics in the Colombo district, the variety identified as 'Samba - No.01', which typically refers to as 'Keeri Samba' had risen its average price by 29.7 percent to Rs.136 a kilogramme in the year through the third week of April 2021, although the retail price ranged between a low of Rs.125 a kilogramme to a high of Rs.160 a kilogramme.

This category was seen retailing up to Rs.185 a kilogramme in supermarkets last week, a level not seen before.
This category of Samba rice had been retailing at an average price of Rs.104.90 a kilogramme in April 2020, before the country got off to a great renaissance in domestic cultivation with government patronage.

Meanwhile, the retail prices of other often consumed rice varieties such as white nadu, samba average and red nadu also saw their prices rising by 14.3 percent, 15.3 percent and 20.3 percent respectively in the year through April third week.

The only categories in which the prices rose by between 2.7 percent and 5.2 percent were white raw rice and red raw rice.

Sri Lanka's food prices in March rose by nearly 10 percent in the Colombo district as measured by the Colombo Consumer Price Index.

It defies the logic as to how consumers are forced to pay nearly 10 percent for their food staples and between 15 to 30 percent more for rice within a span of a year when the country churned out back-to-back record paddy harvests.

While the farmers' main grievances such as fertiliser subsidy and the minimum guaranteed price have been fully taken care of since last year by the government, the end consumer is now forced to bear the brunt of exponentially higher prices, raising the question where these super profits are being parked during this process.
Rice isn't the only food staple which saw exponential rise in retail prices as other crops such as green gram also had its retail price rising by a whopping 221.3 percent in the year through the third week of April 2021, since the country began cultivating green gram locally with full government patronage. A kilo of green gram, which was trading in the retail market at Rs.292.09 on average in April 2020, was trading at Rs.938.46 a kilo on average by the end of last week.

Meanwhile, the average retail prices of coconut oil rose by 23.6 percent during the same period but the prices spiked over Rs.500 for a bottle of 750 milliliter by the end of last week, from between Rs.380 to Rs.400 a bottle in the first week of April 2021 and Rs.360 a year ago.

Prices of coconut were seeing slightly easing towards the last week.