---
The government explored the possibility of attracting investments to the Colombo Port City Economic Zone from Qatar and Oman, and would do it with India in the near future, a Minister said yesterday.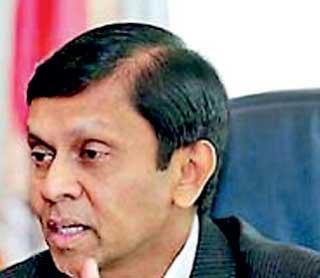 Ajith Nivard Cabraal
Money, Capital Markets and Public Enterprise Reforms State Minister Ajith Nivard Cabraal told Mirror Business that he discussed the matter with the authorities of these two countries during his recent visit to Oman and Qatar as the special envoy of Prime Minister Mahinda Rajapaksa. He said he invited delegations from these two countries to visit Sri Lanka for the identification of possible areas of investments.

"It will take place after the current bill on Port City is passed into law by Parliament," Cabraal said.

The State Minister said he would travel to India shortly to woo investments for the Port City.