---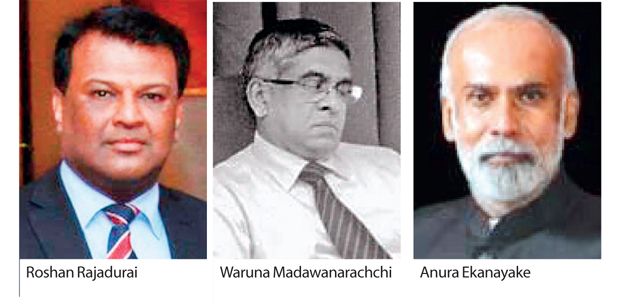 The Sri Lanka Economic Summit 2016' organized by the Ceylon Chamber of Commerce has allocated 'Session 6' of the two-day event to discuss why the country's agriculture sector despite the vast promise is still punching below
its weight.
The session, titled 'Commercial Agriculture – Tackling the Competitiveness and Political Challenges,' will accordingly focus on the existing agricultural policies and land-use regulations, the need to invest more in technological innovation and upgrade quality and compliance standards to meet global market needs etc.
Dr. Romesh Bandaranaike, Chairman of Science Land, and an international economic, financial and power sector consultant for over 30 years and Desmond Sheehy, Managing Director of Duxton Asset Management, a specialist on Investment Strategies will deliver the keynote speeches at this session.
The duo's speeches would be followed by a panel discussion, which will include the likes of Indira Malwatte, Chairperson of the Export Development Board, Waruna Madawanarachchi, Chief Executive Officer of CIC, Dr. Upali Ranasinghe, Chairman, CR Exports and Roshan Rajadurai, Managing Director of Kelani Valley Plantations. Dr. Anura Ekanayake, former Chairman of the Ceylon Chamber of Commerce will moderate the session.
Among the panellists, Indira Malwatte is the first women CEO of the Export Development Board, while Roshan Rajadurai is holding the overall responsibility for the Hayleys Group's Plantation Sector, Waruna Madawanarachchi of CIC, has been a Deputy Director at the Department of Agriculture, before joining the private sector . Hayleys PLC and Pyramid Wilmar are platinum sponsors of the Sri Lanka Economic Summit, while Sunshine Holdings and CIC has come forward as the Gold Sponsors of the event. Dialog have sign in as the Silver sponsor and First Capital is the strategic sponsor of the summit. If you wish to reserve a seat for 2nd and 03rd August event which will be held at the Cinnamon Grand Hotel, please call on 0115588852 or email toevents@chamber.lk.