---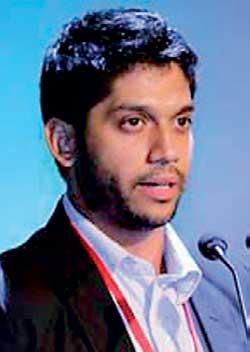 Economist Deshal de Mel has rejoined the Sampath Bank PLC board as an Independent Non-Executive Director, with effect from September 26, 2019.
Deshal served Sampath Bank as a Director from 2012 to 2017, before joining the Finance Ministry as an Economic Advisor.
After leaving his position at the Finance Ministry recently, Deshal joined Verite Research as a Research Director.

Deshal is a Commission Member of the Securities and Exchange Commission of Sri Lanka and a Director of SriLankan Airlines.

Deshal obtained a Master of Science in International Political Economy from the London School of Economics in 2005-2006.

He obtained a degree in Bachelor of Arts with Honours in Philosophy, Political Science and Economics from the University of Oxford in
2001-2004.