---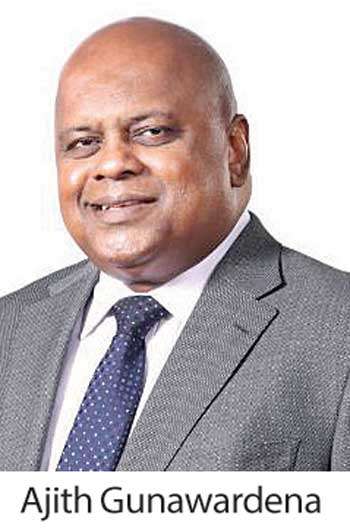 Ceylinco Insurance PLC announced an incomparable dividend of Rs.31.50 per share to its shareholders for the year 2017, which constitutes a 315 percent dividend of the original share price.

This is also an increase of 14.5 percent of the dividend declared for 2016. Ceylinco Insurance PLC said that the company was able to declare this dividend due to the exceptional results of its two wholly owned subsidiaries, Ceylinco General Insurance Ltd and Ceylinco Life Insurance Ltd.

By consistently delivering on its commitment to grow shareholder wealth in a sustainable manner, the company has earned the trust and confidence of its stakeholders.

The revenue of Ceylinco Insurance PLC exceeded Rs. 44.3 billion in 2017 with its insurance sector contributing Rs.41billion, education sector Rs.2.4 billion, power and energy sector Rs.545 million, and the others contributing the balance.
The consolidated results recorded an imposing expansion, with the profit before tax reaching an exceptional Rs.12.6 billion, and the after-tax profit standing at Rs.11.7 billion. The main contributor to this mammoth profit was the insurance sector, with Rs. 10.9 billion, education sector Rs.457 million, power sector Rs.142.4 million, healthcare sector Rs.71.3 million, and the balance from other sectors.

Commenting on the achievement, Ceylinco Insurance PLC Managing Director/Chief Executive Officer Ajith Gunawardena said, "Our exceptional financial performance this year has enabled us to extend a generous dividend to our valued shareholders, one of the highest declared by a company in the financial sector. This success belongs to the dedication and commitment of the staff, backed strongly by our best in class systems and processes.

Our social and economic governance practices coupled with prudential financial management and cutting edge marketing and customer service standards has brought us this success."

Ceylinco Insurance PLC Director and Ceylinco Life Insurance Managing Director R. Renganathan said, "The impressive shareholder returns generated by the company are all the more noteworthy when considering Ceylinco Life Insurance's record of claim settlement and payment of benefits to policyholders, as well as its commitment to the community. In 2017, Ceylinco Life alone paid out Rs.6.7 billion in gross claims and benefits to policyholders, including Rs.4.45billion in annual bonuses. Ceylinco Life recorded a gigantic net profit of Rs.9.4 billion for the year and transferred Rs.4.5 billion to shareholders fund."

Ceylinco General Insurance Managing Director Patrick Alwis commenting on the performance said, "Contributing to this remarkable performance, Ceylinco General Insurance recorded a profit after-tax of Rs.1.4 billion. This is after paying claims to the tune of Rs.9.2 billion in 2017.

The unprecedented amount of money provided in lieu of claim settlement reflects the company's continuing commitment to ensuring timely claim settlement to all customers. Ceylinco General Insurance has always maintained an undisputed and unmatched reputation for settling all claims on-the-spot enabling our customers to return to normalcy as fast as possible."