---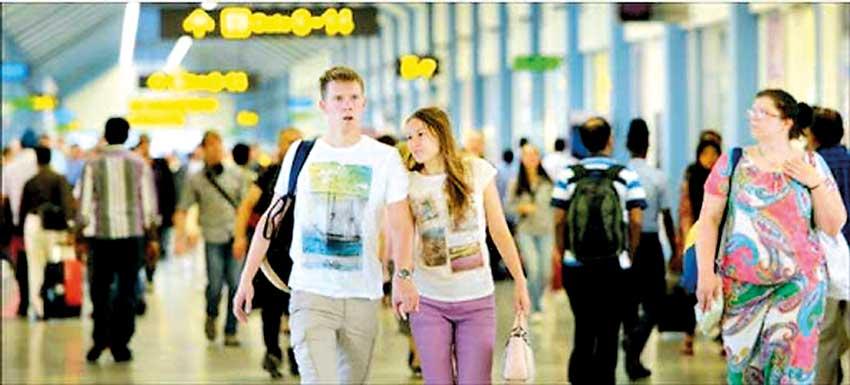 Sri Lanka Tourism assets need to impose strict health protocols to ensure safety of citizens and travellers
A detailed 'Airport Opening Protocol' has been developed and presented to Health Ministry
Second committee appointed yesterday to iron out issues with regards to lifting border controls
Sri Lanka Tourism is first in Asian region to prepare and issue a comprehensive COVID-19 health protocol
Sri Lanka has received 'Safe Travel Stamp' from World Travel and Tourism Council
As Sri Lanka is cautiously gearing up to welcome tourists come January, with the government planning to relax the border control measures, the Sri Lanka Tourism Development Authority (SLTDA) yesterday asserted the importance to impose strict health protocols, to ensure the safety of citizens as well as the international travellers.

"This is a global health pandemic and we are guided by the health officials. Diluting the health protocols would compromise the safety of international travellers and citizens when the airport reopens. Unless the Health Ministry gives us the approval to relax the health and safety protocols, we are unable to do so," Sri Lanka Tourism Chairperson Kimarli Fernando said in a statement.

The statement shared that a detailed 'Airport Opening Protocol' has been developed over the last several months and has been presented to the Health Ministry.

To ensure a smooth opening of the airport for international travellers, a second committee was appointed yesterday to iron out the issues and review the proposed protocols, which could delay the opening process.
According to Fernando, Sri Lanka Tourism is the first in the Asian region to prepare and issue a comprehensive COVID-19 health protocol for the industry.

The protocol was developed and issued with the support of the Health Ministry, UN World Health Organisation and
industry stakeholders.

As hotel properties opened up for local tourists after the first wave of the COVID-19 outbreak in the country, the SLTDA stressed the need for those engaged in the hospitality sector to have the 'Safe and Secure' certification that is issued after a comprehensive audit.

Currently, over 92 establishments, accommodation providers and tour operators have been awarded the Safe and Secure certification, to service and accommodate international tourists for the first 14 days, the SLTDA shared.

From a global perspective, Sri Lanka has received the 'Safe Travel Stamp' from the World Travel and Tourism Council.

The SLTDA stated that this includes the independent auditing firm KPMG inspecting the Safe and Secure certification that provides global travellers with the comfort and confidence that Sri Lanka has taken all necessary steps to ensure safety.

Furthermore, the industry has also initiated the use of QR codes, which permit guests to provide feedback on the health and safety protocols followed by their hotel and service provider.