---
IFC says largest investment in its 50 years of work in Sri Lanka
Loan to have 10-year tenor with 4-year grace period
Capital repayments only in Dec.2024; interest rate 4.21%
JKH currently operates 109 supermarkets; plans to open 100 new stores
Manages 8 resort hotels and accounts for10% of 4-5 star accommodation
Manages 4 resort hotels in the Maldives with 454 rooms
Premier blue chip John Keells Holdings PLC (JKH) has secured a US$ 175 million long-term finding line from IFC, a member of the World Bank to mainly fund the expansion of its supermarket chain and to refurbish/expand its hotel properties in Sri Lanka and Maldives.

IFC in a statement said the investment is its largest in Sri Lanka in its 50 years of work in the country and will be the first supporting investment in the Maldives in a decade.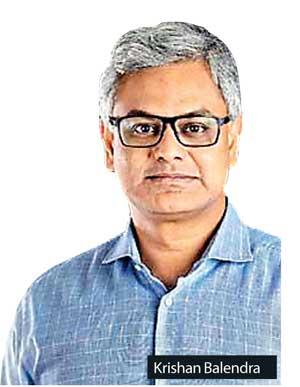 The loan will have a 10-year tenor till June 2030 and a grace period of four years with capital repayments commencing December 2024. The rate basis of the loan is six-month LIBOR plus margin of 380 basis points. The initial interest rate on the loan will be 4.21 percent per annum.

The loan will also entail a step-down pricing mechanism to a margin of 344 basis points by March 2024.

"The move is intended to provide JKH the flexibility and agility to fund its investments in an optimal manner, while providing additional support to the group's liquidity position.

Overall, JKH's expansion plans for its supermarket and hotel operations will generate significant jobs over the next five years," the IFC
statement said.

JKH subsidiary, Ceylon Cold Stores PLC, currently operates the country's third largest modern trade operation with 109 retail stores under the 'Keells' brand after State-owned Sathosa and Cargills.
The firm had drawn plans to increase its number of stores to between 200 to 225 outlets by 2022/23 financial year.

Sri Lanka lags well behind the East Asian peers in modern retail penetration with its share still at 16 percent. The penetration level for Singapore is 70 percent, Malaysia 49 percent, Hong Kong 48 percent, Taiwan 43 percent and Thailand 40 percent.

Meanwhile, JKH manages eight resort hotels in strategic tourist destinations in Sri Lanka with 1, 022 rooms and accounts for 10 percent of the country's 4-5 start class tourist accommodation with two five star city hotels in Colombo (847 rooms) and 240-roomed lean luxury hotel Cinnamon Red.

In Maldives, JKH has four resort properties with 454 keys.

"I believe partnering with an internationally reputed financial institution such as IFC, particularly at this juncture of time, is a vote of confidence for JKH and the country, at large," JKH Chairman/CEO Krishan Balendra said.

"Sri Lanka's growth prospects in the medium to long-term remain positive and we are confident that, as always, we have the strength and resolve to keep moving forward with our investment pipeline despite the current period of unprecedented challenges where the outlook is now more positive," he added.

Meanwhile, the IFC said with tourism being a vital area for both Sri Lanka and Maldives, this investment will help create much needed direct and indirect jobs as well as generate considerable foreign exchange.

"In addition, as a longstanding partner since 1999, this investment in JKH will be used to support the group's plans to open about 100 new supermarkets in Sri Lanka over the next three to five years, with a focus on less developed regions – a move that will benefit micro, small and medium sized enterprises as well as farmers who will become part of the supply chains to the new stores," it added.

IFC Country Manager for Sri Lanka and Maldives, Amena Arif said this investment by IFC would send a strong and positive message to the investor community that capital investments in Sri Lanka and Maldives are viable at this challenging time.

"The investment, which is part of IFC's broader efforts to create quality jobs in Sri Lanka and the Maldives, is also expected to boost the supply of "green" hotels in the Maldives to meet growing demand.

JKH is expected to adopt IFC's green building standards – EDGE Buildings – for its newly refurbished hotels in the Maldives, aimed at providing a demonstration effect to other hotel operators.

JKH this May said the COVID pandemic could have "material" impact on its business in the first and the second quarter of the financial year 2020/21, particularly on the group's tourism business.

Apart from tourism and retail, the group also has wider interests in consumer goods, property, retail, transportation and financial services.