---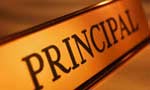 Allegations had been made against the principals of ten popular schools in Colombo and the outstations, and they are to be investigated by the Ministry of Education, said a senior official of the ministry.
He said the main charges against them were that they had admitted children to their schools in violation of the ministry's circulars, and collected money illegally from parents and pupils. He said that audits were being carried out in the schools and disciplinary action would be taken if the audits proved that the principals were guilty of offences.
Preliminary investigations had shown that additional classes had been conducted without the approval of the ministry, and money had been collected from parents on the pretext that it was required for the construction of new buildings and the provision of facilities.
(Ranjan Kasthuri)