---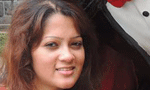 A female cabin crew member of the SriLankan Airlines was killed and three others- two flight attendants and an air hostess-were injured when a vehicle on desert safari met with an accident in Doha, Qatar on Friday evening.



The victim has been identified Ms. Ammendra De Kauwe from Raddolugama. Officials confirmed that six passengers were onboard the jeep at the time of the accident.

SriLankan Airlines CEO, Kapila Chandrasena said "we are shocked and deeply saddened by this news, and our first priority has been to be in touch with the families of those involved in this tragic accident and to provide them with all the necessary care and assistance in their hour of grief".

For the sake of the family members, the airline requests that all inquiries be directed to the airline.