---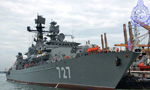 Russian naval ship "Yaroslav Mudriy", arrived at the Port of Colombo on a goodwill visit on Monday (24) and will stay in Sri Lanka until November 28, Navy said.

The ship was welcomed by the Sri Lanka Navy in accordance with naval traditions on her arrival.
"Yaroslav Mudriy" is a destroyer commanded by Captain 3rd Rank Vladmir A Cherokov. It is 126.6 meters in length, a displacement of 4,480 tons and a crew of 210 naval personnel.
The Commander of the task group, Captain 1st rank Igor N Smirnov and Commanding Officer paid a courtesy call on the Commander of the Western Naval Area, Rear Admiral Dayananda Nanayakkara at the Western Naval Command Headquarters in Colombo. They held cordial discussions and exchanged mementos as a gesture of goodwill.
The visiting Russian ship will stay in Sri Lanka until 28th November. The ship's complement is scheduled to participate in a special programme organized by the Sri Lanka Navy during their stay in Sri Lanka.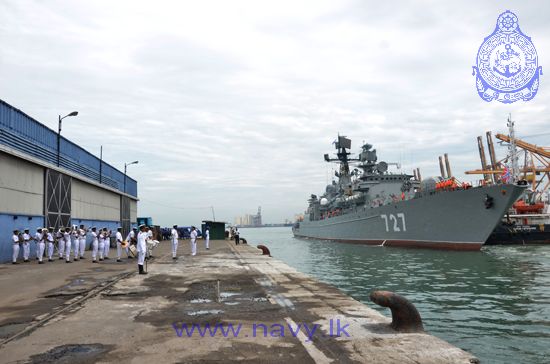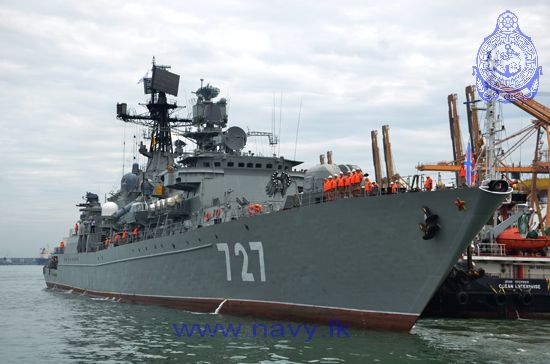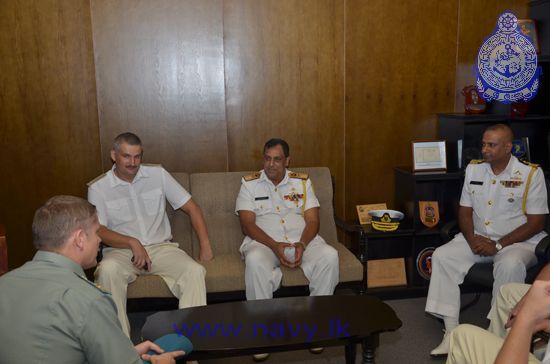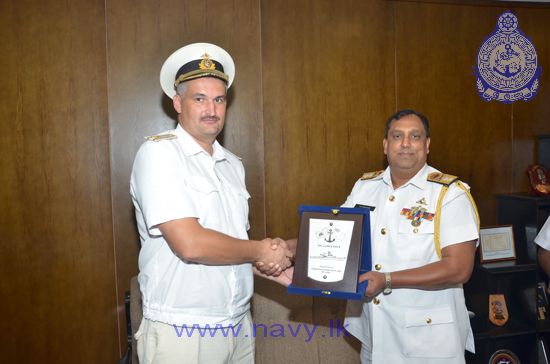 Pix courtesy Navy.lk