---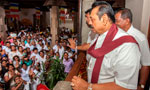 Former President Mahinda Rajapaksa said for the first time since 1931, the residence of the Rajapaksa family was searched by the police and questioned whether it was a part of the present Government's policy of good governance.
He told the media during his visit to the Asgiriya Temple today that the Rajapaksa family had been in politics since 1931, but for the first time his house was searched by the police.
After paying homage to the sacred tooth relic the former president met the Mahanayake Theras.
He pointed out that political victimisations and incidents of violence were going on unchecked all over the country and the Government should take steps to prevent them.
Many of his loyalists who were present during his visit had wanted to meet the former President and had requested him to mingle with them and spend some time.
(J.A.L. Jayasinghe and L.B. Senaratne)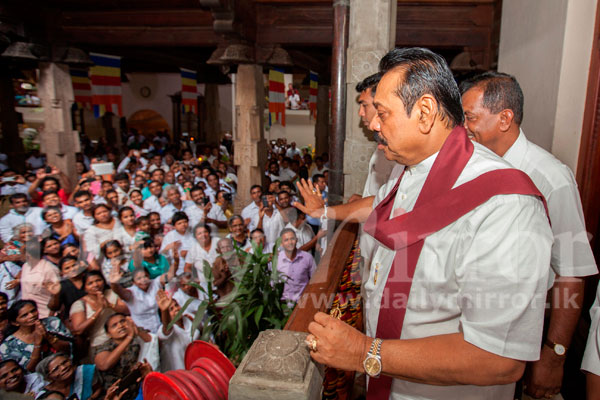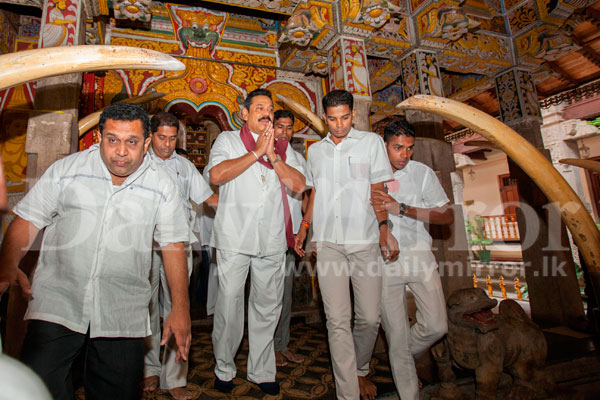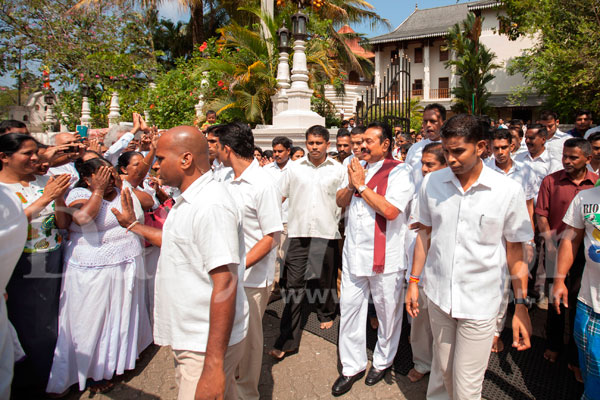 Pix b

y J.A.L. Jayasinghe